What is UAE Pass Application and How It Is Related to UAE Power of Attorney?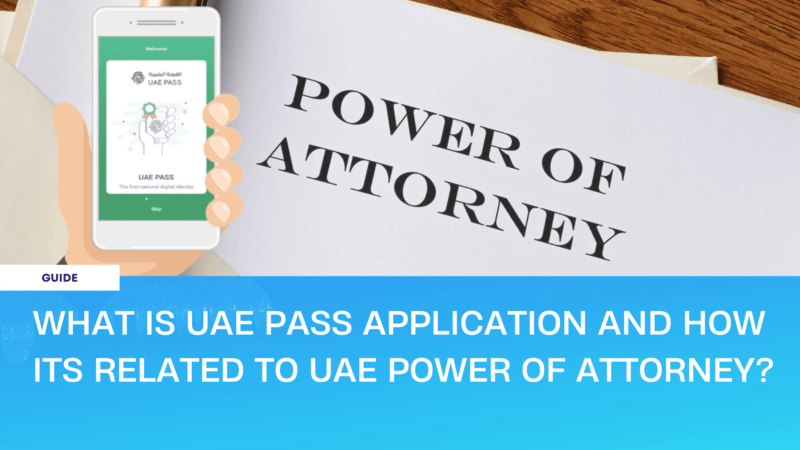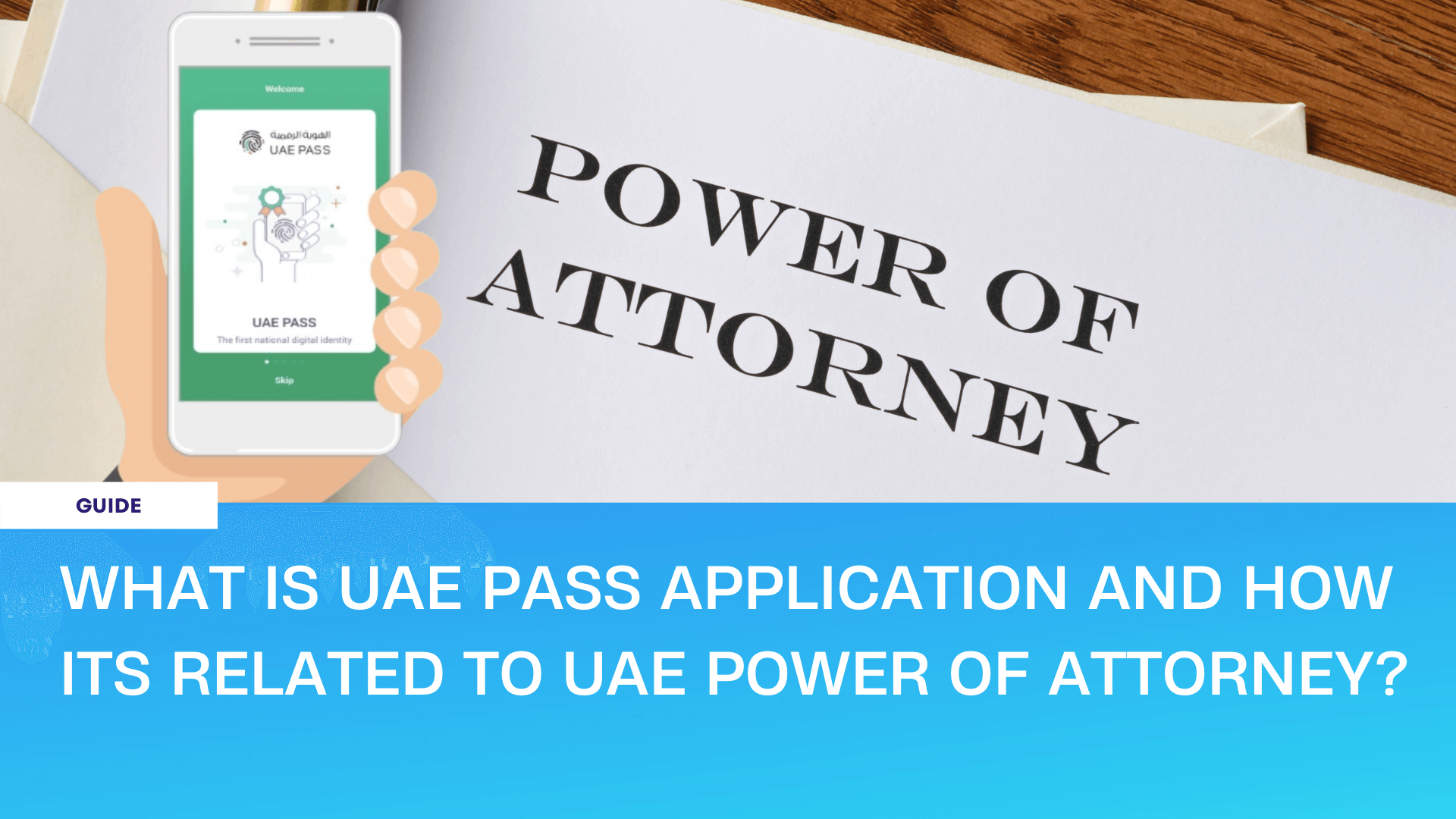 The UAE Pass App is the first national digital identity and signature solution that enables users to identify themselves to government service providers in all emirates through a smartphone-based authentication. By downloading the app and creating an account on UAE Pass, the user will have a single digital identity across both local and federal government entities, in addition to various other service providers.
Benefits of UAE Pass:
– Seamless authentication to various government smart services .
– Prove "Who You Are" from your phone – Authenticate.
– Digitally sign official documents.
– Digitally verify signed documents.
– Request for digital copies of your official documents issued in UAE (e.g. Emirates ID).
– Avail services through sharing the digital documents.
-Updating your profile information and address records.
UAE Pass face recognition (Facial ID)
The UAE Pass App uses biometric face recognition (facial ID) to register users. This helps to create a verified account in less than 5 minutes without having to visit government services centres for verification. The addition of the facial ID system makes the UAE Pass app, a secure digital national ID for citizens and residents. For more information about the app, you may visit UAE Pass website.
It enables residents to access UAE government and semi-government entities' websites and applications safely and access over 6,000 services including Dubai Courts.
How It Is Related to UAE Power of Attorney? 
In the last quarter of 2021, the Dubai Courts launched an innovative service called Smart Electronic Notary, completing notarization of certain documents electronically, in a smart manner and shortest time without asking customers to visit notary public branches. The electronic notary or eNotary service is available through Dubai Courts portal.
To access the electronic notarization service, you need to create an account on Dubai Courts portal. Creating an account on Dubai Courts portal requires you to have an active UAE Pass App.  Having an active UAE Pass and account on Dubai Courts portal can help you notarize your legal documents including Power of Attorneys (POA), acknowledgments and legal warnings remotely or online.
UAE Nationals and Residents can now register an account online in Dubai Courts through UAE-Pass. The user must first create an account with UAE-Pass by downloading the application in Google or Apple Store or visiting the UAE Pass website. Once successfully downloaded and registered, user can create a Dubai Courts account and start the process of electronic notarization or online POA.
If you are a UAE National or Resident, living inside or outside of the UAE, and seeking to give a Power of Attorney to your lawyer, family member or friend, then electronic notarization of your POA is something you may go for.
Overview of the process of issuing a Power of Attorney using UAE Pass through Dubai Courts portal:
Download and activate your UAE Pass
Create an account on Dubai Courts portal
Select the type of document you want to notarize (e.g. POA)
Select the powers you want to give, enter the parties details and legal capacities
Attach the requirements
Sign the document electronically using OTP received on your registered mobile
In some instances, the principal may receive a call to his/her UAE mobile number by the notary for verification purposes.
Once the POA is verified and approved by the notary, you will receive your electronic Power of Attorney to your email.
For someone who is not tech savvy and unaware of the legalities in drafting the POA, this can be still overwhelming despite the information available online. It is always advisable to seek help from professionals like us.
With our help you can get your POA notarized online in simple steps. For further information, call us at +971 55 886 4969 or send us an email at contact@poa.ae.
Disclaimer: The content on this page is for general information purposes only and does not constitute as legal advice nor should it be used as a basis for any specific action or decision. Nothing on this page is to be considered as creating a lawyer-client relationship or as rendering of legal advice or legal services for any specific matter. Users of this website are advised to seek specific legal advice from their lawyer or a legal counsel regarding any specific legal issues.