The Role of a Power of Attorney in Real Estate Transactions in Dubai.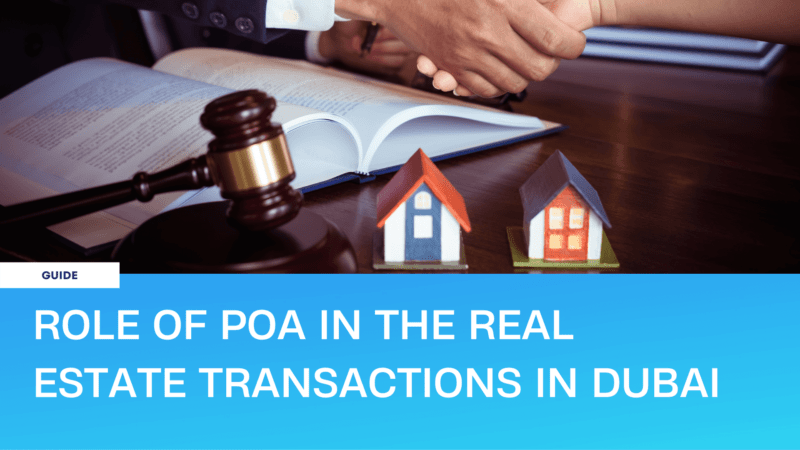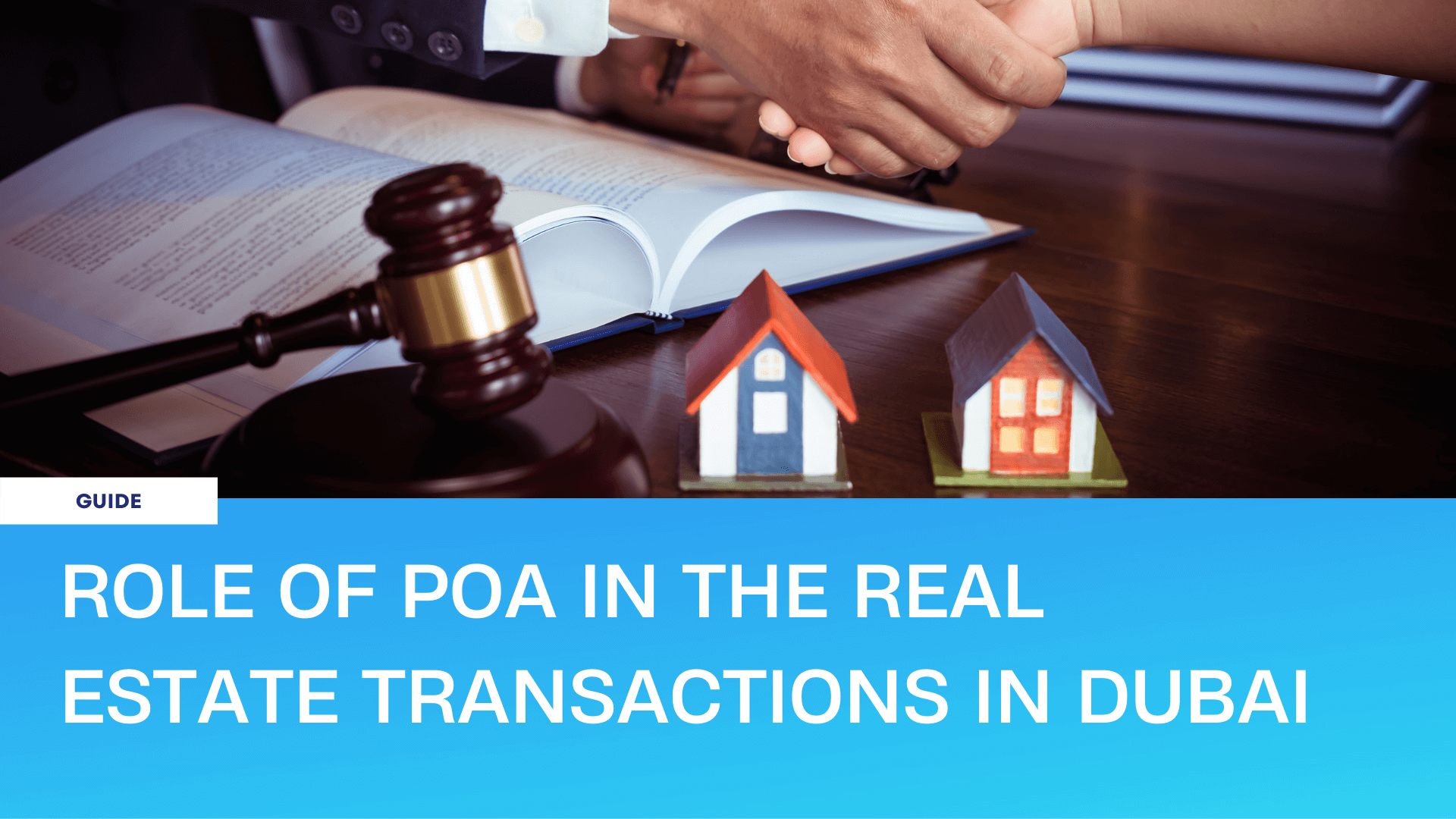 What is a Power of Attorney?
A Power of Attorney (POA) is a legal document through which a principal (a person who is giving a POA) officially authorizes an agent (a person who is receiving a POA) to do certain tasks on behalf of the principal. By an agent, we do not mean a real estate agent, but we mean anyone who represents the principal using a POA.
The agent can represent the principal in private matters, business transactions, financial affairs, and other situations. Moreover, a principal can appoint a trustworthy professional to act on behalf of him/her during real estate transactions such as selling, gifting, buying, or renting it out.
A POA is a common document that is used in real estate transactions in Dubai, as many investors usually outside the UAE or simply have no time to follow up and complete the process of transferring a real estate. However, Dubai Land Department (DLD) has put certain restrictions and requirements for a POA to be accepted for real estate transactions.
How can a POA be notarized/legalized?
To be valid, a POA must be notarised or legalized. A POA can be notarized by public or private notaries in Dubai or any other notary public in other emirates, if the principal is in Dubai or in UAE in general.
If the principal is outside the UAE or simply have no time to visit the notary offices, he or she can opt for online e-notarization service introduced by Dubai Courts recently.
Alternatively, if the principal is outside the UAE, he or she can notarize a Power of Attorney in the country of signing and then legalize it by the relevant authorities including UAE embassy in the country of signing and the UAE Ministry of Foreign Affairs in UAE. Please check our guide on attesting a POA from abroad here.
How a POA should be prepared?
It goes without saying that it is important to ensure that your POA is drafted clearly and professionally and precisely conveys your situation. A POA must be prepared by experts familiar with UAE laws and should follow standards accepted in UAE. For instance, for selling a real estate in Dubai, a POA should specify property details correctly as per title deeds. Getting your Power of Attorney prepared by professionals will minimize the risk of POA rejection from third parties and/or government entities at a later stage or misuse of the POA by the Agent. Most importantly, professionally drafted POA will save your time and money. If you are not sure how you can get your UAE Power of Attorney drafted, please contact POA.ae team for further assistance.
How long the real estate POA is valid for?
When it comes to the validity of a POA for real estate transactions, the POA has certain restrictions imposed by the DLD. For instance, a POA for selling or gifting a property can be valid for a maximum of two years from the date it was stamped. The same restriction applies to a POA for Ejari registration.
On the other hand, a POA for buying a property can be used for a maximum of 5 years.
Nonetheless, a principal can revoke the POA before the expiry of its validity term or lesser term can be stated in the POA itself.
POA for gifting real estate property
A POA for gifting a property should be specific, since a general POA can not be used for gifting a real estate. The POA should specifically mention the property details and intent of the principal to gift the property to the beneficiary or the receiver. If the POA does not mention these authorities in its content, it is highly unlikely that the DLD would allow the Agent to execute the wishes of the principal. The same requirements would apply if the POA given by a receiver to receive gifted property.
POA for selling real estate property
A POA for selling a real estate should also be specific, since a general POA cannot be used for sale transaction. Specific means that the POA should specifically mention the property details (community, plot number, building, unit number etc.) and intent of the principal to authorize the agent to transfer the property by way of sale. The POA should clearly specify if the agent shall receive sale proceeds in the agent's name. The DLD requires a specific clause in the POA if the agent or attorney shall receive sale proceeds in the attorney's personal name while selling the property. This is important to consider as some property owners may not have bank accounts within the UAE and are not able to receive a manager check in their name.
POA can be granted to a real estate agent/broker, provided the broker does not act as broker in the same deal.
As per latest DLD regulations, a real estate broker can be appointed by a POA for a real estate transaction, for selling or purchasing a property on behalf of the principal. However, the same real estate agent can not act as a broker in the same deal. This rules and protective measures have been imposed to avoids conflict of interest between the POA and the real estate brokers or agents and to provide necessary protection for the investors.
Why real estate POA is needed?
By granting a POA to a trusted person, you do not have to be present in Dubai during a real estate transaction which is sometimes time-consuming process. Without a POA, your personal presence would be needed. For instance, simple property selling or gifting process can take up to a month. Your agent can take care of everything and represent you regardless of where you are located. Moreover, you may not be well versed with the official requirements and procedures involved in selling or buying a real estate, therefore, you may appoint someone you trust and someone who is familiar with rules and regulations in Dubai to represent you.
How POA.ae can help?
If you are overseas or otherwise can't be present to sign necessary documents for real estate transactions, we are here to help. From POA drafting to getting it notarized or attested remotely, we have got everything covered. Contact us to know more info about the Real Estate POA.
Disclaimer: The content on this page is for general information purposes only and does not constitute as legal advice nor should it be used as a basis for any specific action or decision. Nothing on this page is to be considered as creating a lawyer-client relationship or as rendering of legal advice or legal services for any specific matter. Users of this website are advised to seek specific legal advice from their lawyer or a legal counsel regarding any specific legal issues.