Making a POA from Canada for Use in UAE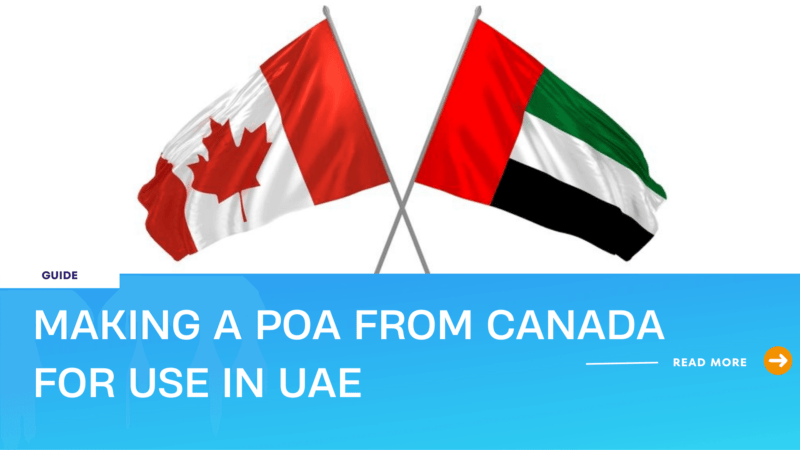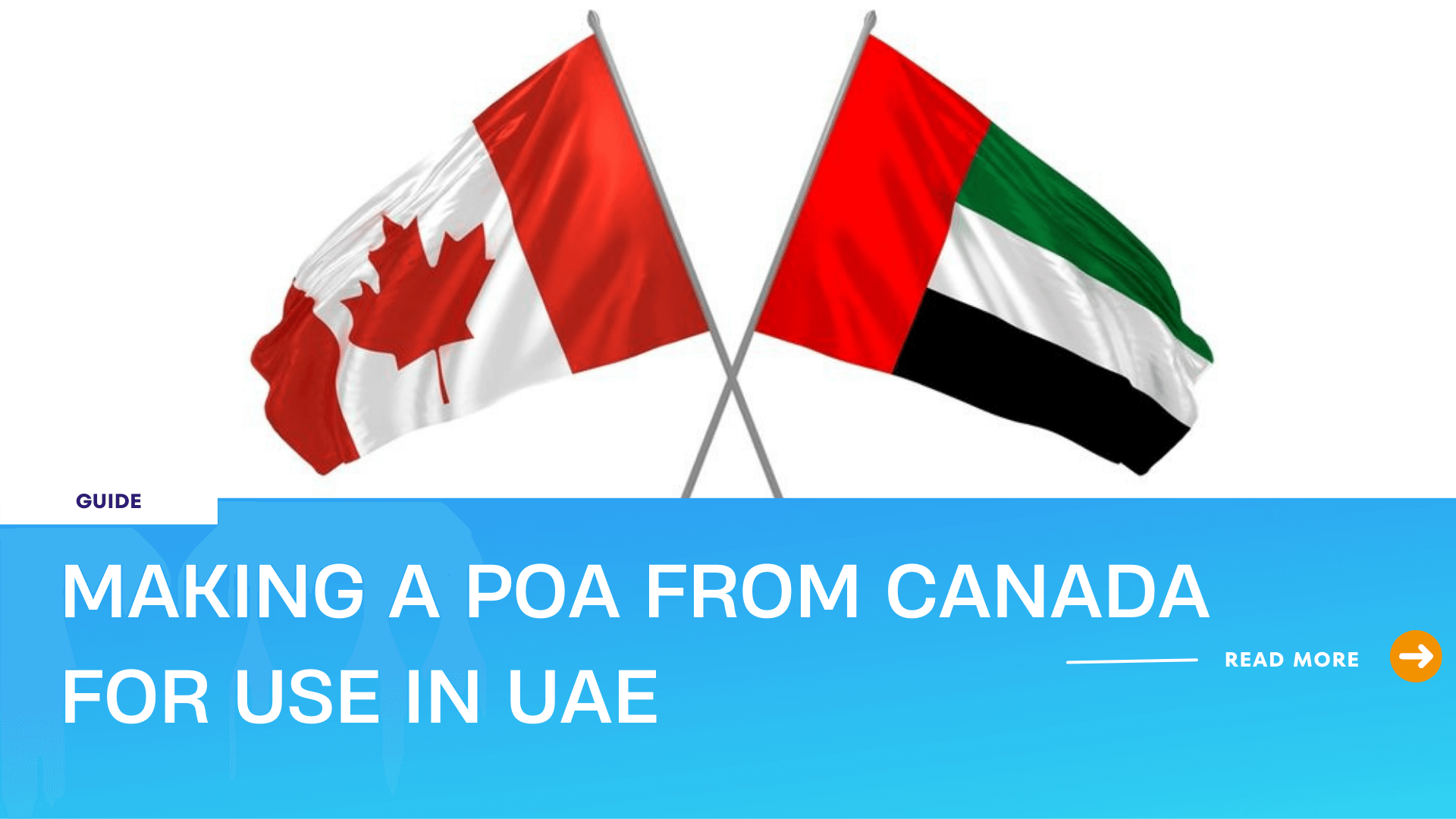 Do you need to make a Power of Attorney from Canada or attest any other Canadian document for use in the UAE? Then you're in the right place.
With our help, you can forget all the hassle you might have heard about.
Forget about the nightmare of traveling between Canada and UAE for making your POA. You can make it from wherever you are in Canada.
If you choose POA.ae to handle your Power of Attorney preparation and attestation, then you do not have to worry about all the steps involved.
The Canadian Attestation process differs from many other countries, as Canada does not issue Apostilles. Instead, they have an equivalent process called "Authentication and Legalization", which is required to get documents attested for use in the UAE.
How It Works
Order your POA through our pricing page. You can select the required plan and the type of POA while placing your order. 
We'll then have your POA prepared by experts and send it for your review and approval. 
Once your POA draft is approved and finalized, we will ask you to visit our notary public office in Ottawa or you can notarize at any notary public in your area if you are in a different location. 
Upon notarization of your POA, we will proceed with following legalization procedures. 
DFAIT – The document will be sent to the Department of Foreign Affairs and International Trade (DFAIT). Once approved, a Certificate of Authentication will be attached to the document.
UAE Embassy – Then, your document will be sent to the UAE Embassy in Ottawa for embassy legalization.
Finally, your document will be returned to the UAE and attested at the Ministry of Foreign Affairs (MOFA), before being delivered to your representative in UAE (or anywhere else you might need), safe and sound.
Alternatively, you can issue a Power of Attorney through the new e-notary system introduced by Dubai Courts. The online notarization or e-notary portal allows people to notarize certain documents from anywhere without going through the legalization process in different departments. In other words, if your Power of Attorney is e-notarized in Dubai, then there is no requirement to go through the standard legalization process. We can assist with the full e-notarization process to make the process for you as seamless as possible. To know more about online notarization service, please click here.
Why POA.ae?
As you can see, attesting a simple document involves going to numerous government departments and it can be quite complicated and lengthy, unless we handle it! POA.ae can prepare your POA and handle the attestation process from end-to-end, which means you can relax and focus on your other priorities while we do the work for you.
We've helped hundreds of clients from Canada to have their Power of Attorneys or other documents attested for use in UAE. Using our service gives you complete peace of mind and ensures that you get what you require in a timescale to suit your needs.
In addition to POAs, we're able to attest a range of documents for use in the UAE from overseas or vice versa. The most common documents we can help with attesting include (but are not limited to):
Birth, Marriage, Death Certificates
Educational Qualifications
Identification Documents
Financial and Tax Documents
Police Clearance Documents
Company Documents (License, MOA, Certificate of Incorporation, Share Certificate, etc.)
Attesting a simple document on your own could take you a very long time and cost you a lot of money. If you're at a loss as to how you can start the process, give us a call on +971 4 359 3773 or WhatsApp us at +971 55 886 4969 or email: contact@poa.ae.
Disclaimer: The content on this page is for general information purposes only and does not constitute as legal advice nor should it be used as a basis for any specific action or decision. Nothing on this page is to be considered as creating a lawyer-client relationship or as rendering of legal advice or legal services for any specific matter. Users of this website are advised to seek specific legal advice from their lawyer or a legal counsel regarding any specific legal issues.