Your Guide to Power of Attorney for Property Management in Dubai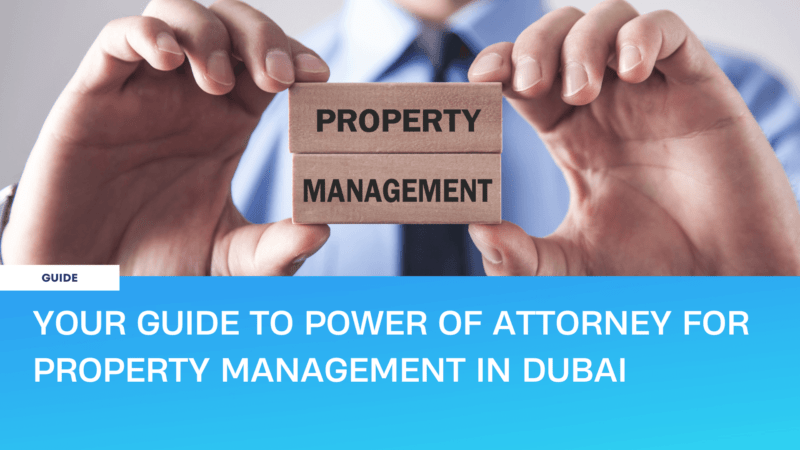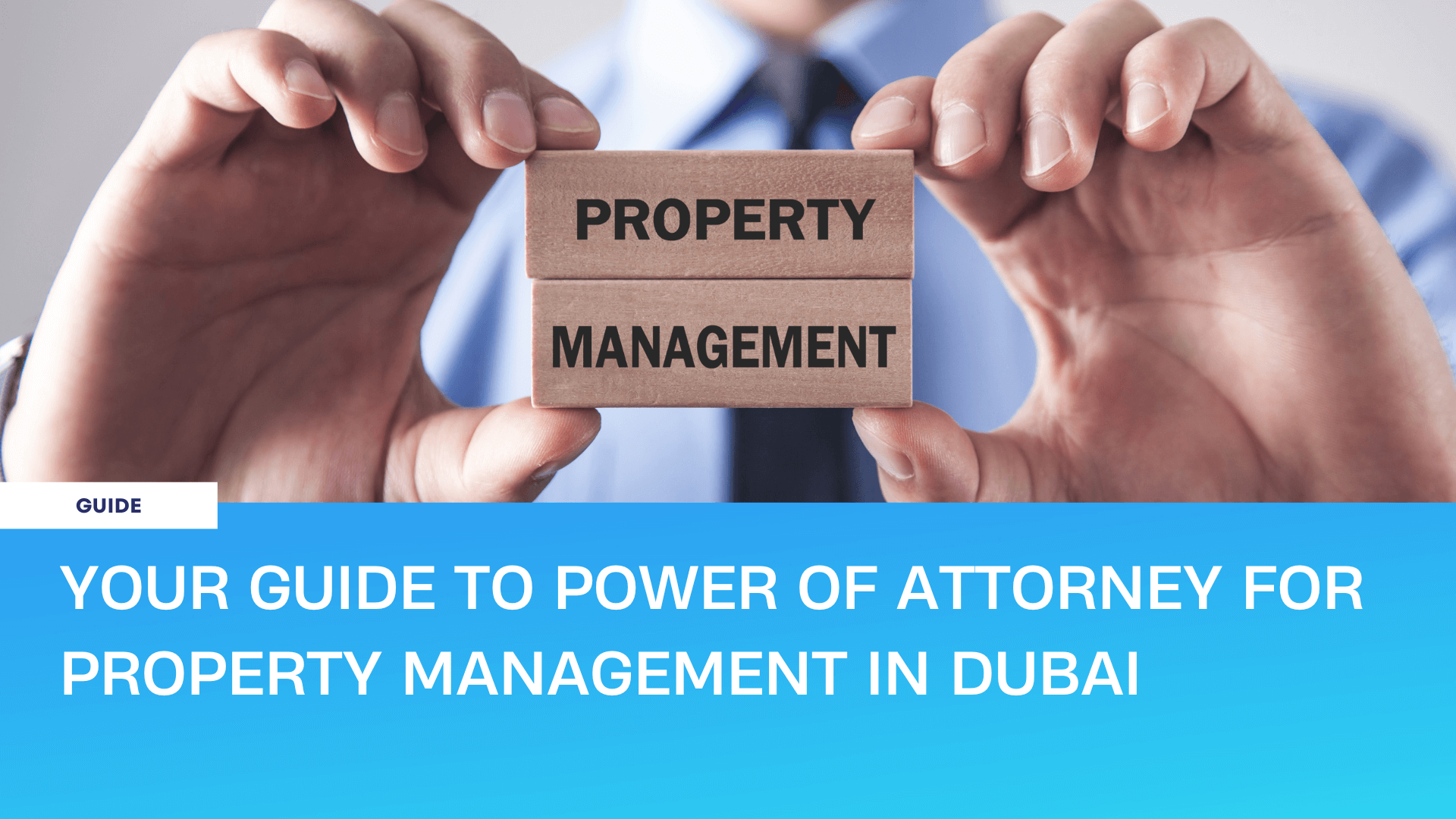 Dubai is hosting a great number of expatriates living and working or owning properties and companies. Country's economic stability, low energy costs, tax-free environment for companies and Government's openness towards diversified economy attracts many foreign investors. Due to the recent pandemic and prior personal and business commitments, these foreign investors cannot come back to UAE to manage or dispose their properties and investments. It has become a common practice now in the UAE to use a Power of Attorney or POA for any business and property related transactions.
POA.ae is one of the leading Power of Attorney firms in the UAE that can offer you full range of POA services from POA drafting, POA representation, property conveyancing (for transactions e.g., buying, selling, or gifting) to electronic notarization assistance.
Power of Attorney for Property Management
A Power of Attorney for Property Management allows you to appoint another person or entity (also known as an "agent" or "attorney-in-fact") to manage your real estate properties. This POA does not empower the agent to buy or sell a real estate on your behalf.
There are several reasons for property owners to issue a POA to someone else in Dubai. It can be of medical reasons or inability travel back to UAE. If the property owner is unable to make decisions about his/her property, this right can be given to someone else who he/she trust, helping him/her to manage the property, transactions, transfer, buy and sell on their behalf.
To whom can I give Power of Attorney?
Principal or Grantor must be over 21 years and he/she should be mentally sound. POA is based on a trust relationship and any wrongdoing will be treated as fraud and will be prosecuted in the court of law. You can authorize your friend, relative, real estate agent, or company management to rent out your apartment or office, sign tenancy agreements, receive rental payments, maintain your apartments, and represent you before government authorities or private entities in relation to your real estate properties.
It is normally given to someone who can perform the above tasks on behalf of you. The principal can cancel the POA anytime or once the specified task is completed. Once the principal is deceased, the document becomes invalid. Also, the signing of an irrevocable POA is not permitted in the UAE. The Agent or Attorney (person receiving the POA) can only utilize the power of attorney when he/she is residing in the country. The agent holding the power of attorney cannot use it from outside the country.
How Property Power of Attorney works in the UAE?
 The property or owner or so called "Principal" (person giving the POA) can give limited or absolute authority to his/her agent to manage one or all his/her properties.  Following key takeaways should be considered below:
The property owner can limit the rights he/she wants to give, or he/she can limit the property he/she wants to be managed.
The property owner can simply mention the powers he/she wants to assign in the document of power of attorney. For instance, the owner can restrict the attorney to only "manage" the property.
POA can be for an unlimited term and limited term; maximum validity for property selling is two (2) years and for property management there is no restriction.
How Online Power of Attorney Process Works in the Dubai?
 Dubai Courts Notary have created an online system that facilitate the execution of Power of Attorney. The execution procedure is straightforward, involving phone calls or video calls via BOTIM or Zoom or simply a video recording from the Principal reading the summary of his/her POA. The notarization process is as follows:
To start with, you can place an order through our website directly or get in touch with us to help you with the order.
Once you place an order, we will collect the required information from you by email. Please refer to the below requirements.
Passport copy of the Principal (person giving the POA)
Emirates ID copy of the Principal (if UAE resident)
Contact/Mobile number of the Principal
Email address of the Principal
Passport copy of the Attorney (person receiving the POA)
Emirates ID copy of the Attorney (if UAE resident)
Mobile number of the Attorney
Email address of the Attorney
Other documents such as title deed, marriage certificate, company documents -if applicable
After receiving the requirements, we will prepare a POA and send it via email to the principal (i.e. a person giving the POA) for review and approval.
The first thing you should do is create your Power of Attorney. It is, without a doubt, the most critical phase. Your POA must be written in a clear, professional manner and accurately reflects your circumstances. This method reduces the likelihood of a POA being rejected by third parties and/or government agencies at a later point, saving you time and money. POA.ae provides POA drafting services and allows you to order your POA online from the convenience of your own home.
Once the POA is approved by the principal, we will schedule a video call between the Principal and Dubai Notary through BOTIM or Zoom as part of the verification procedure. Alternatively, principal may also record his/her video reading (or explaining the POA content) and show the passport on the screen.
During the process, the principal will receive a one-time password (OTP Code) to his/her email or UAE Mobile number, and it needs to be shared with the notary. This will serve as his/her electronic signature.
After the e-notarization, the principal will receive an electronic POA or digitalized copy to his/her email.
Benefits of a Power of Attorney
 Depending on your requirements, a power of attorney can handle a wide variety of matters. Some key advantages are:
It is the most practical way to handle specified tasks so that you don't have to be personally present in Dubai.
It saves you substantial time, money, and discomfort.
In matters concerning real estate, where one or both parties are not available, a POA can be used to represent them and finalize the transaction on their behalf.
Summary
With the recent pandemic causing unstable economic growth, it is crucial that we chose the most affordable and efficient firm with high quality of service. We at POA.ae makes sure that your POA will be drafted acceptable by UAE government agencies and third parties. We offer end-to-end service from POA drafting to electronic notarization for both UAE residents and non-UAE residents.
Disclaimer: The content on this page is for general information purposes only and does not constitute as legal advice nor should it be used as a basis for any specific action or decision. Nothing on this page is to be considered as creating a lawyer-client relationship or as rendering of legal advice or legal services for any specific matter. Users of this website are advised to seek specific legal advice from their lawyer or a legal counsel regarding any specific legal issues.