Why Do I Need a Power of Attorney in UAE?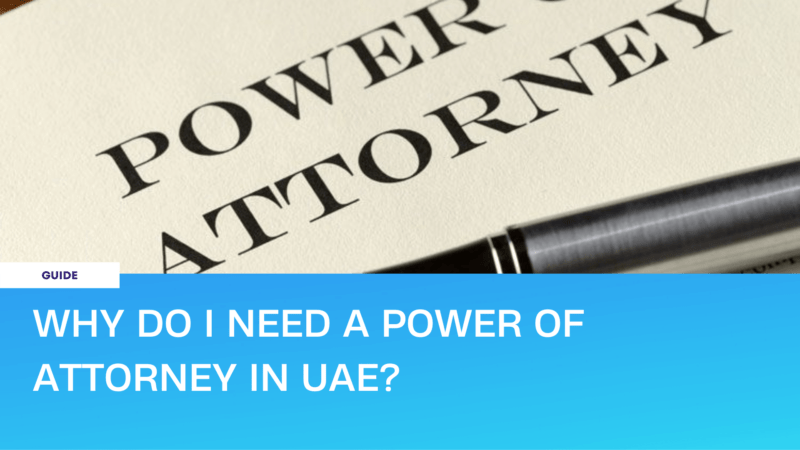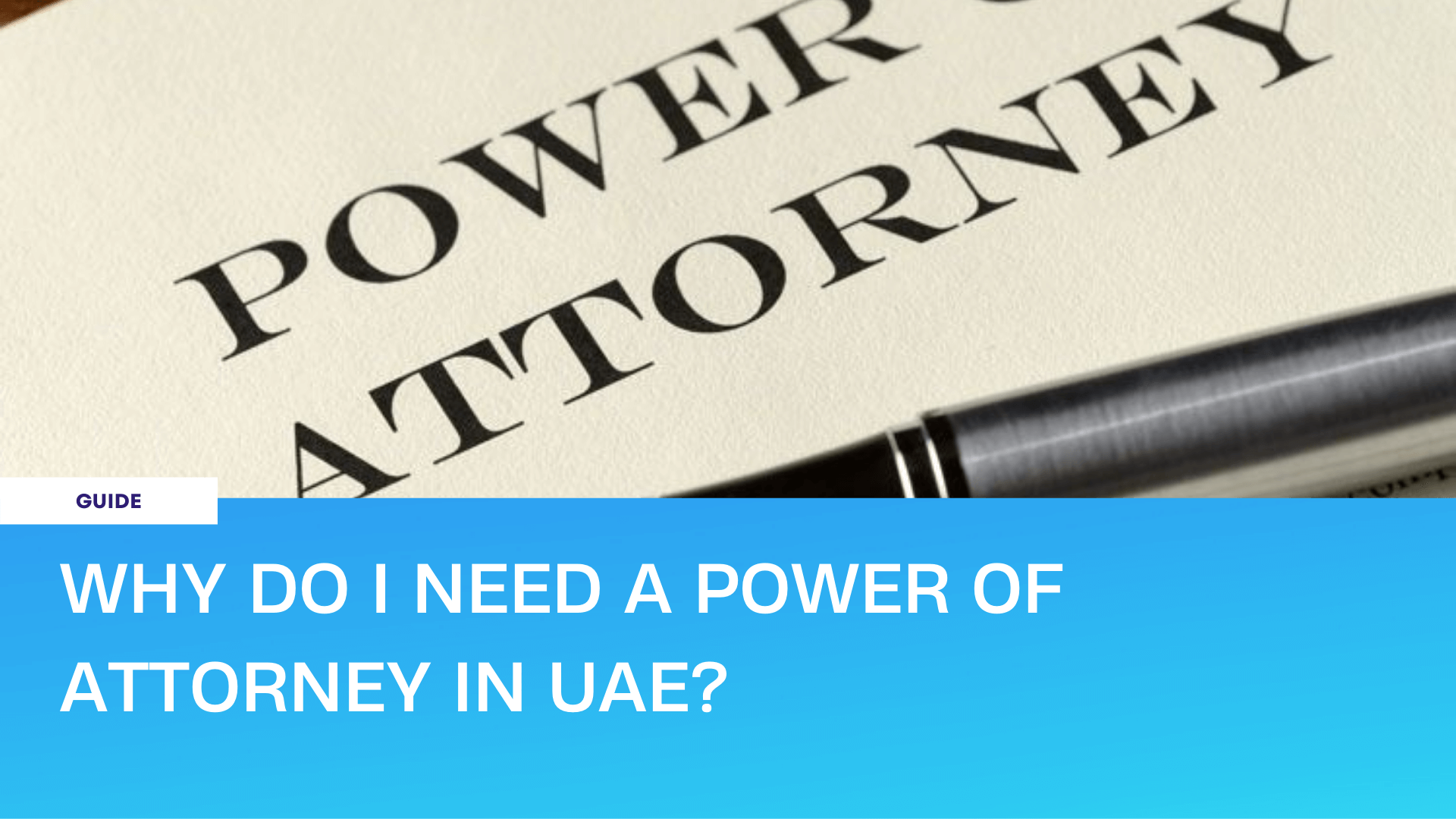 A power of attorney (POA) is a document in which the principal (you) can designate another person (called the agent or attorney-in-fact) to act on behalf of you in all matters or in specified matters.
Some circumstances may require you to give a POA to another person, who can be your family friends, lawyers or authorized firms. For example, people who live outside the UAE but have assets in UAE (such as property, vehicle, shares etc.) may create a POA, so that someone can act on their behalf should they become unavailable at the time of doing any transactions in relation to such assets.
Many people also require assistance when it comes to managing real estate or rental properties when they cannot do it themselves because of time constraints or they may not have a physical presence in the UAE or due to health conditions. In such circumstances, a power of attorney will allow an agent to act on behalf of the principal and maintain the properties until the principal is able to do it himself.
We all presume that the most common time to establish a POA comes with advanced age, usually in retirement. That's true. However, in the 21st century, the need for a POA is not dependent on age. For instance, younger business people who travel a great deal might grant a POA to their spouse, business partner, business manager, personal assistant or any another person so that someone could handle their both personal and business affairs in their absence.
Setting Up a POA
Here's how it works: You select someone you trust to handle your affairs in all or specified matters. You could grant a POA that only becomes effective when you are no longer capable of handling your affairs yourself – or one that is effective immediately so your agent can act for you anytime in your absence.
By the way, your spouse or family does not automatically have your power of attorney over your assets including property that is in your name only. If you have assets to manage and you are incapacitated or on a long trip and have no POA designee to take the wheel, your family or business will likely be forced into costly and time-consuming delays.
A Will Is Not a POA
Do not expect your Will to serve as a substitute. Wills designate the distribution of your property after death. POAs are valid during your lifetime and support the continuation of your personal and business affairs while you are unable to handle them or make decisions yourself.
Who Should Have Your Power of Attorney?
The risks of appointing someone as your representative or attorney-in-fact through a POA obviously exist. It must be someone you trust without hesitation. Moreover, it is advisable to setup a contract with your agent and specify the remuneration of your agent (if any), scope of work and in which circumstances your agent should act.
Conclusion
Anyone might need to set up a power of attorney. One way is to find a template online that satisfies your requirements and comply with the laws of the country in which the POA is used, and execute it properly at the Notary Public. Given the legal complexities, however, it is important to have a lawyer prepare your POA, especially if it is related to your valuable assets.
In UAE, to set up a legally binding power of attorney, the principal and the agent must be over than 21 years of age and have sufficient mental capacity to fully understand the nature and effect of the document.
POAs can be cancelled or revoked at any time simply by executing a formal revocation document at the Notary Public informing all concerned that the POA is no longer a valid instrument.
POA.ae is the first dedicated Power of Attorney firm in the United Arab Emirates and offers full range of related services, including POA drafting, translation and representation services. To order your POA today, please place an online order or get in touch with us on +971 55 886 4969 or +971 4 359 3773 or email at contact@poa.ae.
Disclaimer: The content on this page is for general information purposes only and does not constitute as legal advice nor should it be used as a basis for any specific action or decision. Nothing on this page is to be considered as creating a lawyer-client relationship or as rendering of legal advice for any specific matter. Users of this website are advised to seek specific legal advice from a lawyer regarding any specific legal issues.