Whom You Can Gift Your Property To In Dubai?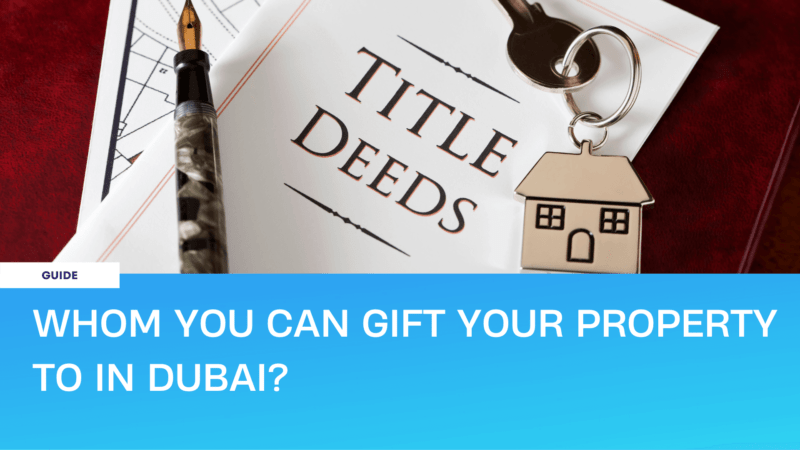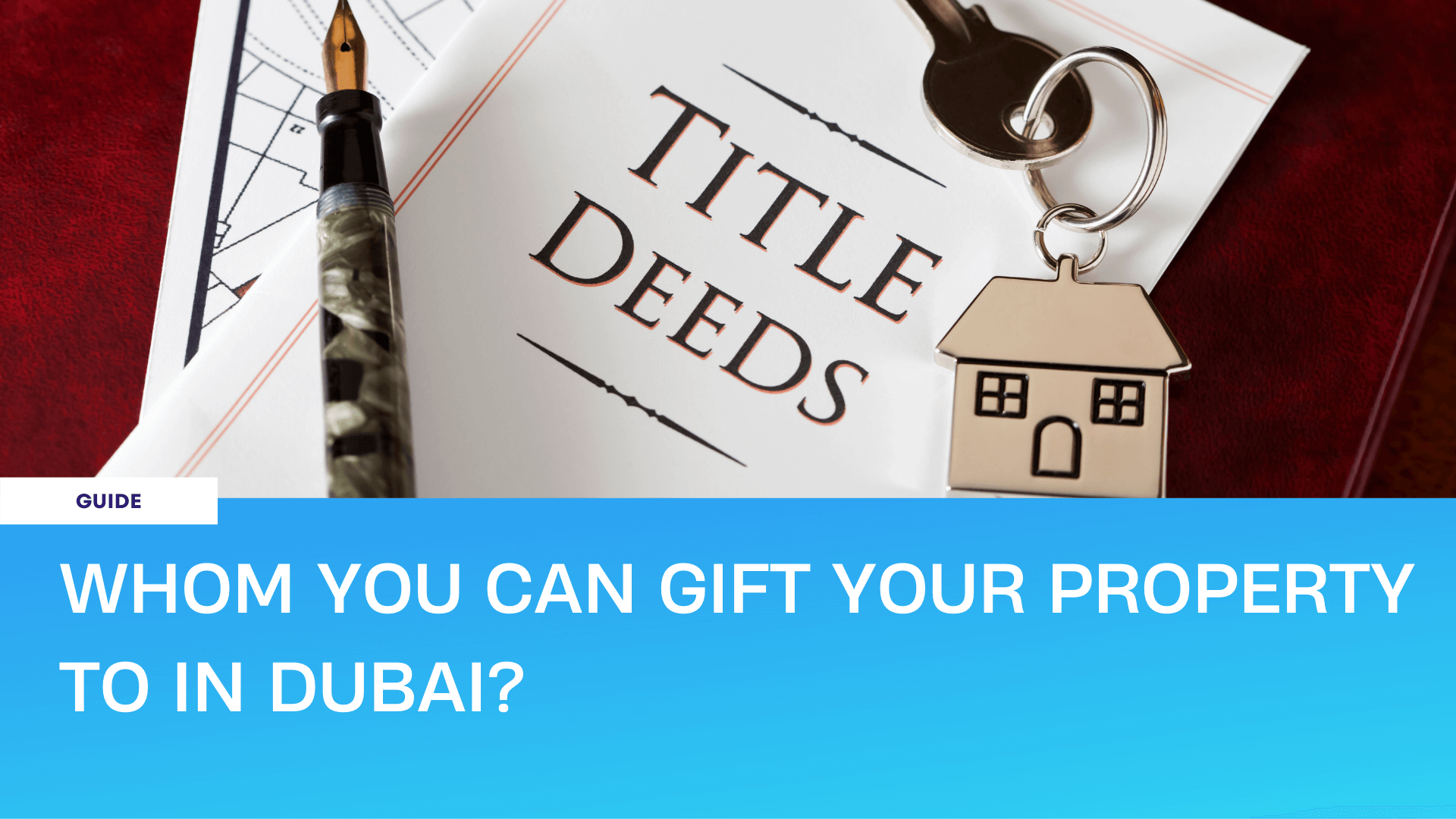 Technically speaking you can gift your assets including your real estate to whoever you wish, whether the beneficiary is your relative or not. However, officially, not all property gift transfers are qualified as property gifting in the eyes of regulatory authorities, i.e. Dubai Land Department (DLD).
One of the main reasons is that the gift transfer carries a far lesser transfer fee paid to the Dubai Land Department as opposed to the sale-purchase transfer. For instance, the official transfer fee for the gift transfer is 0.125%, whereas in the sale-and-purchase transfer it is 4%, determined based on the property's current value.
Due to such significant difference in the transfer fees, many home sellers often have in mind to sell their properties and register it as a "gift". However, this is not an option due to the restrictions put in place by the DLD as to which cases the reduced gift transfer fee can be applied for.
As per DLD rules, gift transfer between following parties are officially considered as property gifting and can qualify for the reduced transfer fee:
Spouses (husband and wife);
Parents and children;
Company (i.e. if the property is owned by a company and transferred to the company's owner(s) or vice versa).
To prove the relationship, you will be required to provide a proof of relationship (e.g. a birth certificate, a marriage certificate or company documents). If the documents are issued outside the UAE, then they need to be attested by the UAE Embassy in the country of origin, then by the UAE's Ministry of Foreign Affairs and officially translated into Arabic.
If you wish to know more about property gifting, here is a full article: "Guide To Gifting A Property In Dubai".
Disclaimer: The content on this page is for general information purposes only and does not constitute as legal advice nor should it be used as a basis for any specific action or decision. Nothing on this page is to be considered as creating a lawyer-client relationship or as rendering of legal advice or legal services for any specific matter. Users of this website are advised to seek specific legal advice from their lawyer or a legal counsel regarding any specific legal issues.