USA Power of Attorney Attestation for UAE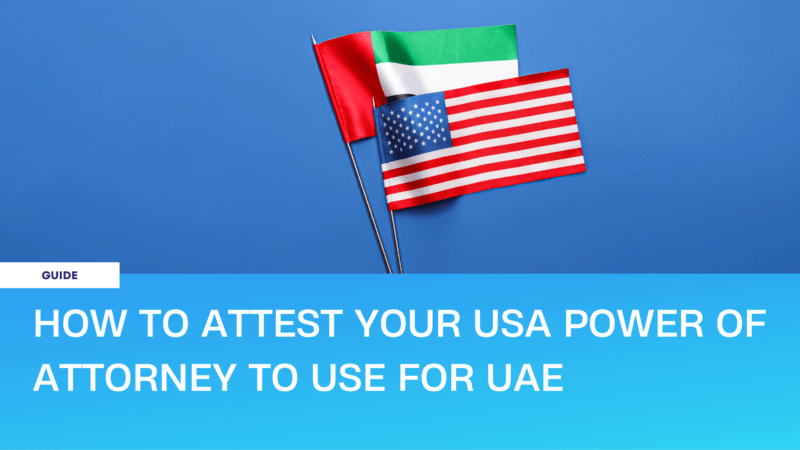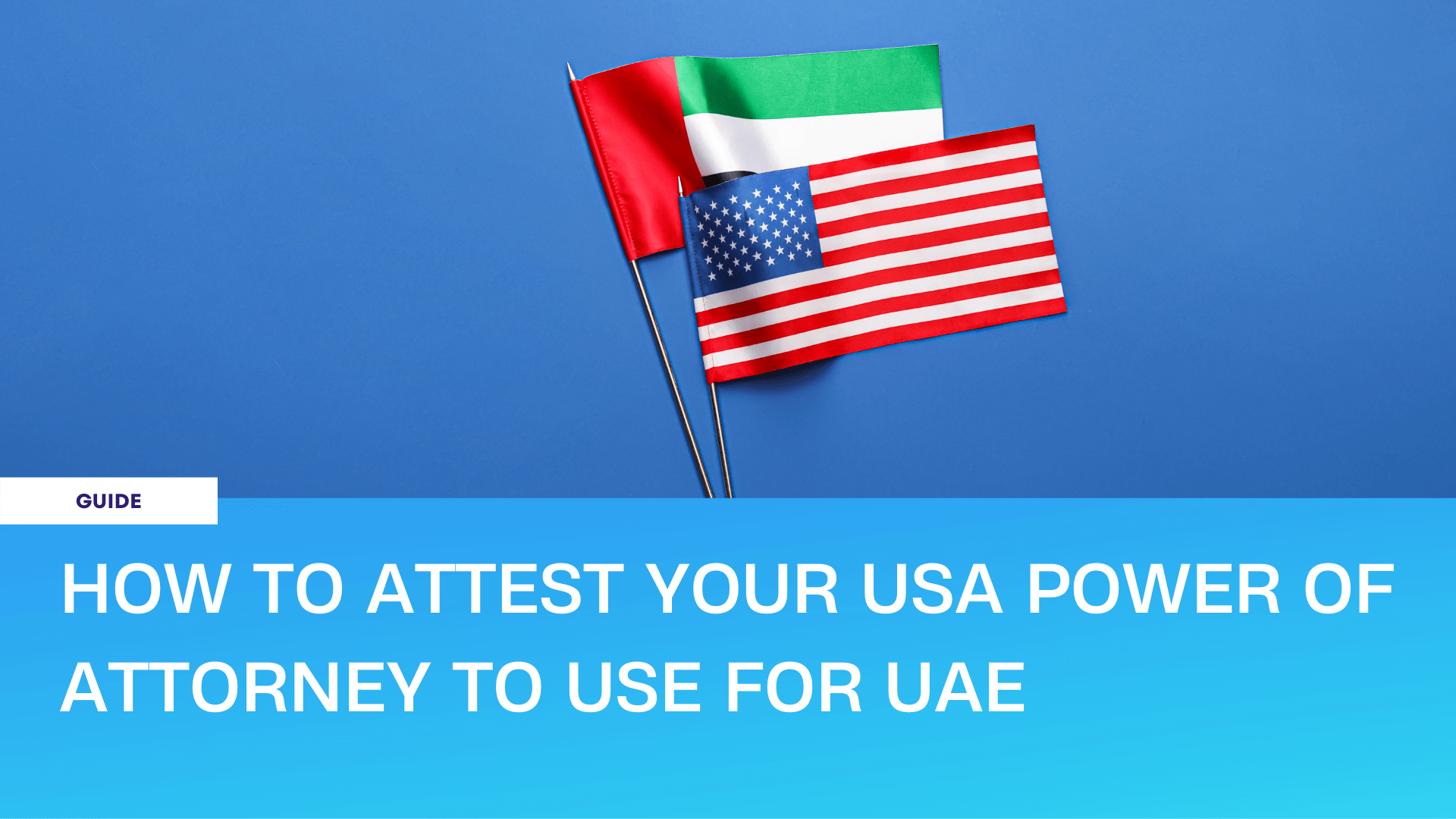 Have you been searching how you could legalize a Power of Attorney or any other document issued in the US to be used in UAE? Or you just don't really know where to start? Then you've clicked on the right place.
You can now stop worrying about going to numerous agencies and government departments to legalize your POA from US to use in UAE. We here at POA.ae can provide you with the end-to-end service including POA drafting, notarization and legalization in US and UAE. Moreover, if you do not know whom to appoint as your agent, we will professionally represent you to accomplish your tasks for you.
Step by Step Online Notarization:
You can issue a Power of Attorney through the new e-notary system introduced by Dubai Courts.
The online notarization or e-notary portal allows people to notarize certain documents from anywhere without going through the legalization process in different departments.
In other words, if your Power of Attorney is e-notarized in Dubai, then there is no requirement to go through the standard legalization process. We can assist with the full e-notarization process to make the process for you as seamless as possible.
To know more about online notarization service, please click here.
This is a quicker and easier way to get your power of attorney in Dubai than the standard legalization process.
Step by Step Legalization Process:
Notarization / Re-notarization – Our US partner who's based in Washington, DC office will accommodate you for the notarization. We know that our clients may be based in different parts of the States so if you're not near this office, you may still have your POA notarized in any State after which you may courier the notarized POA to our Washington, DC office where we'll have it re-notarized, without your personal presence.
Authentication by Secretary of State – This is the part of the legalization process where the veracity of the document will be identified to be true, genuine and valid by the Secretary of State. If POA was notarized in Washington, DC, then it's Secretary State shall authenticate. Authentication Certificate will be attached.
Apostille by the US Department of State – This step will ratify the seals, signatures and stamps of public officials on the document.
Legalization by the UAE Embassy in Washington, D.C, USA – This attestation confirms that document has been legalized correctly, following the standard procedure. This is also where interpretation of document will be discerned solely by the office-bearing authority, whether it's for Personal or for Commercial. Official sticker of UAE Ministry of Foreign Affairs-Washington Consular Section will be placed.
Attestation by Ministry of Foreign Affairs (MOFA) UAE – As the last and final step, this is where the document is fully & completely verified. Another official sticker will be placed. Once done POA is ready & legal to use.
How POA.ae can help you:
Whether you need a document attested from overseas for use in the UAE or vice versa, POA.ae can manage the whole attestation process so you don't have to visit numerous authorities and embassies in different countries to get your documents legalized. We can even arrange to have your documents collected from, and delivered to, anywhere within or outside the UAE.
We're able to attest a range of documents for use in the UAE from overseas or vice versa. The most common documents we can help with attesting include (but are not limited to):
Power of Attorneys (for personal matters, vehicle, property, business etc.)
Birth, Marriage, Death Certificates
Educational Qualifications
Identification Documents
Financial and Tax Documents
Police Clearance Documents
Company Documents (License, MOA, Certificate of Incorporation, Share Certificate, etc.)
Attesting a simple document on your own could take you a very long time and cost you a lot of money. If you're at a loss as to how you can start the process, give us a call on +971 4 359 3773 or WhatsApp us at +971 55 886 4969 or email: contact@poa.ae.
Disclaimer: The content on this page is for general information purposes only and does not constitute as legal advice nor should it be used as a basis for any specific action or decision. Nothing on this page is to be considered as creating a lawyer-client relationship or as rendering of legal advice or legal services for any specific matter. Users of this website are advised to seek specific legal advice from their lawyer or a legal counsel regarding any specific legal issues.