Tenant Eviction Due to Non-Payment Of Rent In Dubai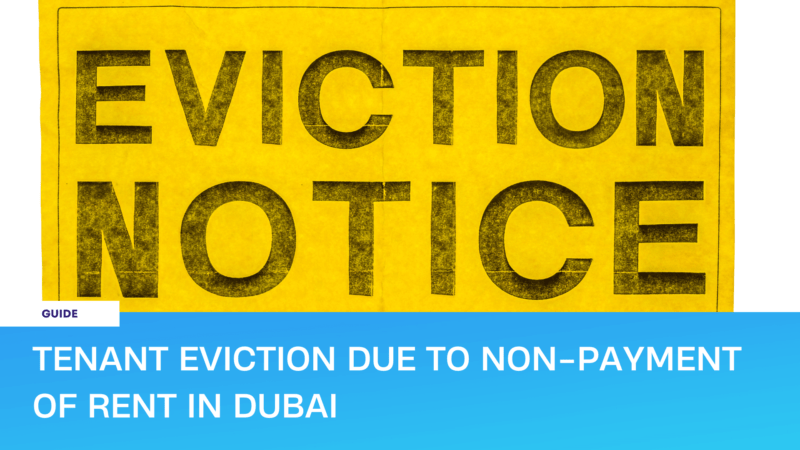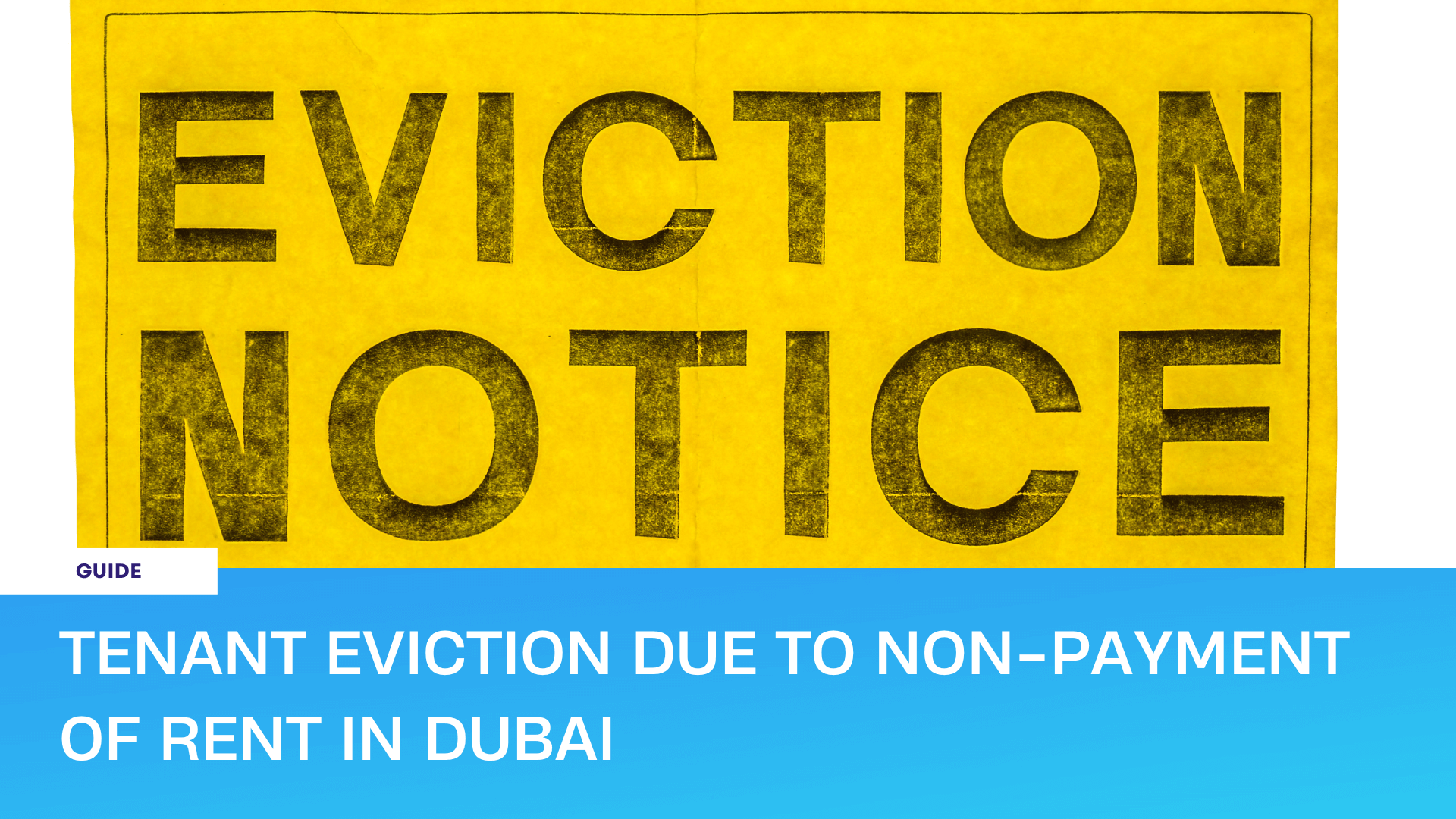 Aside from understanding the essential stipulations of a tenancy contract, it should also be of great help to tenants and landlords to be fully aware of the law and process of tenant eviction in Dubai specifically due to non-payment of rent. The rental laws in UAE differ from emirates to emirates and with that being said, tenant eviction will not be legal if it does not coincide with the local law.  
Commonly, non-payment is the most repeated violation for tenant eviction but before a landlord can evict a tenant, certain accountabilities must also be taken into consideration. 
A landlord must ensure that they have served the tenant a 30-day written notification demanding the overdue rent. Tenant's failure to make payment within the given 30-days evokes landlords to lawfully lay claim to eviction through a case filed before the Rent Committee (for the Settlement of Disputes between Landlords and Tenants) under the Real Estate Regulatory Agency (RERA), who will supply an award to vacate the premises (if the tenant didn't pay there also).
A property owner or landlord cannot evict a tenant immediately without serving notice. If the tenant refuses to pay or abandons the property without prior consent from the landlord, the issue will be taken to court. This process can be expensive and time-consuming for both parties.
A landlord should be reminded that eviction does not happen on the same day they raise a legal notice. There are a few lawful reasons under the relevant laws that can lead a landlord to take legal action against their tenants and seek eviction. There are two types of eviction allowed under the laws: 1) eviction for breach of the contract or laws and 2) eviction for lawful reasons even though the tenant has not breached the contract or law. The eviction for breach can be effective immediately, while the eviction for other (non-violation) reasons should be served 12 months in advance. Non-payment of the rent on time is apparently a breach and authorizes the landlord to file for eviction immediately, after serving the 30 days notice to the tenant. 
The legal notice demanding the payment or eviction notice must be served in a specific way as per rental laws. To be valid, the legal notice needs to be notarized through UAE notaries and served through registered mail. Otherwise, the notice would be considered null and void if it does not follow the standards prescribed by laws. 
While it can be very frustrating to evict a tenant who refuses to pay rent after the grace period, the landlord should not take the matter into his own hands. Instead, file a legal notice to evict the tenant to avoid facing serious consequences. Landlords & tenants are also encouraged to abide by the contractual terms and do all acts with mutual consent as voluntarily as possible because taking the matter to court is costly and causes unnecessary hassle for both parties.
Disclaimer: The content on this page is for general information purposes only and does not constitute legal advice nor should it be used as a basis for any specific action or decision. Nothing on this page is to be considered as creating a lawyer-client relationship or as rendering legal advice or legal services for any specific matter. Users of this website are advised to seek specific legal advice from their lawyer or legal counsel regarding any specific legal issues.