Remote Notarization of Power of Attorneys in Dubai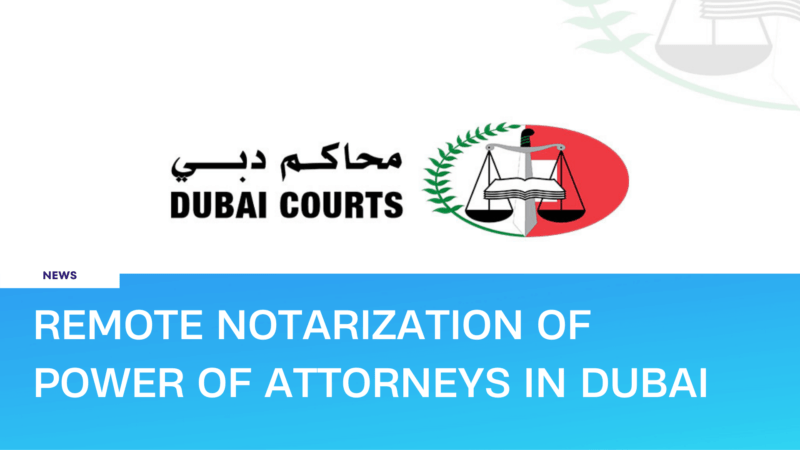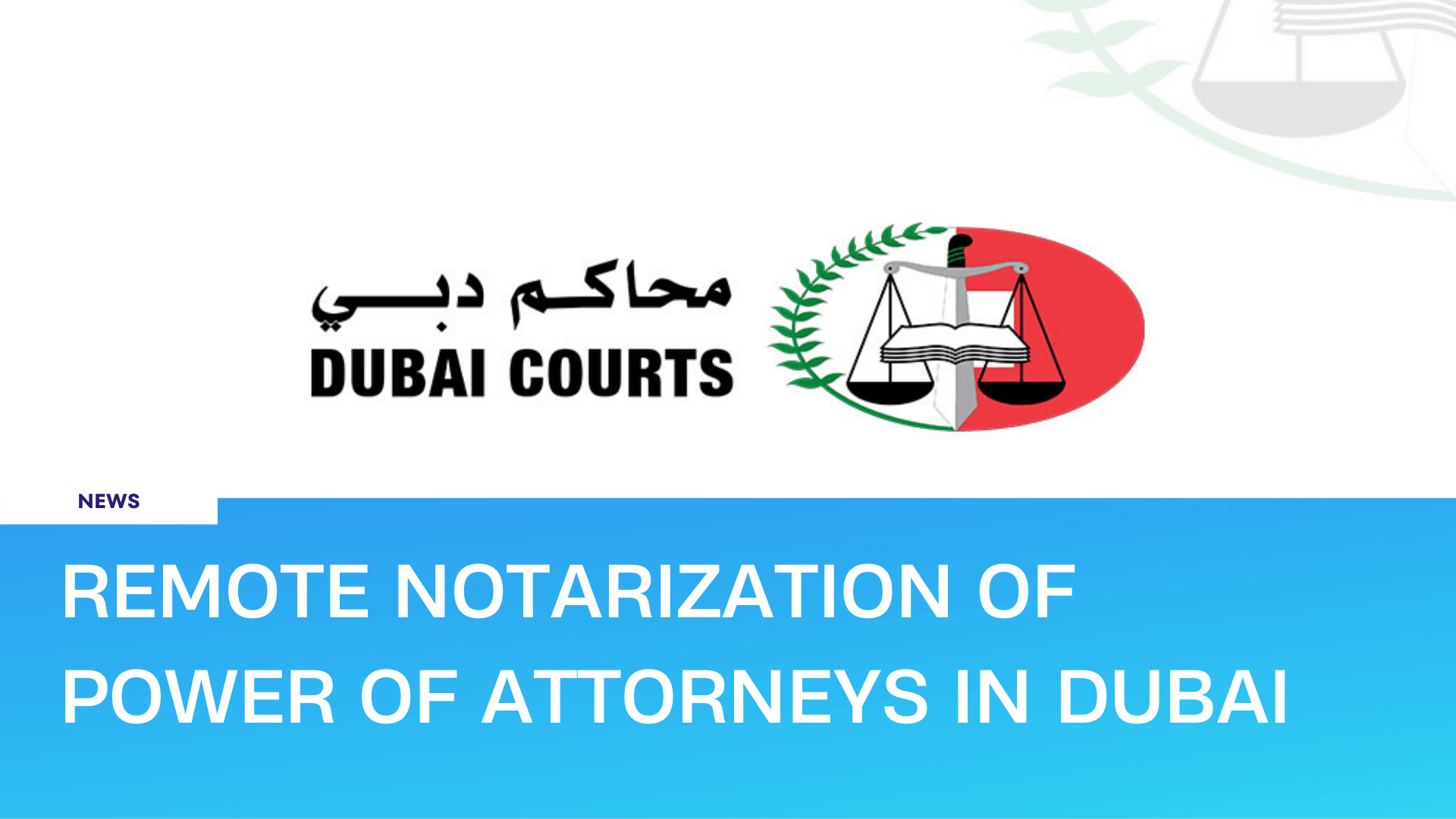 All Notary Public offices in Dubai ceased from 29 March 2020 until further notice due to the ongoing sterilization program. During this period, certain Notary Public services, including Power of Attorney notarization, will be conducted remotely.
This means that you do not have to be physically present and visit the Dubai Courts Notary Public offices to sign and notarize your Power of Attorney. The remote notarization process shall be done using online channels.
The remote services that will be provided by the Notary Public in Dubai include the following:
Power of Attorney notarisation;
Acknowledgments;
Legal Notice notarisation;
Civil Companies' memorandum of association and its addenda notarisation; and
Local Agency Service Agreement notarisation.
How to Get Started?
The first step is to get your Power of Attorney drafted. Without a doubt, this is the most crucial step. It is important to ensure that your POA is drafted clearly and professionally and precisely conveys your situation. This approach will minimize the risk of POA rejection from third parties and/or government entities at a later stage and will save your time and money. POA.ae offers POA drafting services and you can order your POA online from the comfort of your home. Once your POA is drafted and approved by you, will send you a final version so that you can proceed with the remote notarization.
Remote Notarization
The remote notarization shall be started by sending in an email to the designated email address of the Dubai Courts Notary Public. The application email shall mention the Principal's full name, mobile number, BOTIM number and full address along with the attachments of the below:
PDF file for the signed POA;
Copy of the valid Emirates ID or valid passport;
Copy of the Trade License if POA is signed on behalf of a company;
Copy of the existing POA if it will be signed by virtue of another POA.
Other documents depending on the type of your POA (e.g. title deed copy, vehicle registration card copy).
It is important to note that the application will be approved by identity verification, capacities and awareness of the POA which will be done through BOTIM so Principal shall be subscribed to the application.
Once approved, you will be receiving an email containing the fees and its' link for payment, which shall be settled by using a credit or debit card.  Then you can expect to receive the notarized POA within one to two weeks after the payment.
How POA.ae Can Help?
The first thing you need to get the ball rolling is to secure your POA. Whether it be a specific property sale or a vehicle sale or a comprehensive General POA for all your needs, we can professionally draft this for you while also taking into consideration every detail to ensure that the Power of Attorney is tailored to your requirements and that it is not just a generic template.
Talk to one of our consultants now and get your POA ready in no time. Call +971 435 93773 or WhatsApp us at +971 55 886 4969 or email: contact@poa.ae.
Disclaimer: The content on this page is for general information purposes only and does not constitute as legal advice nor should it be used as a basis for any specific action or decision. Nothing on this page is to be considered as creating a lawyer-client relationship or as rendering of legal advice or legal services for any specific matter. Users of this website are advised to seek specific legal advice from their lawyer or a legal counsel regarding any specific legal issues.