What is the Process to Sell Your Car in Dubai While Being Abroad – 2022 Guide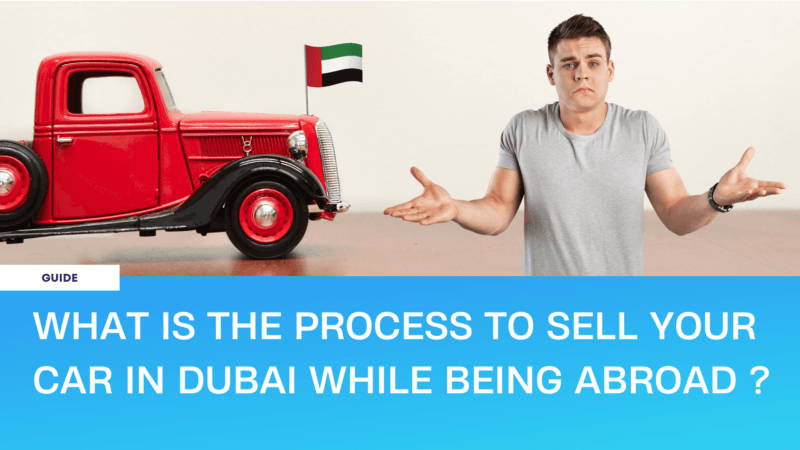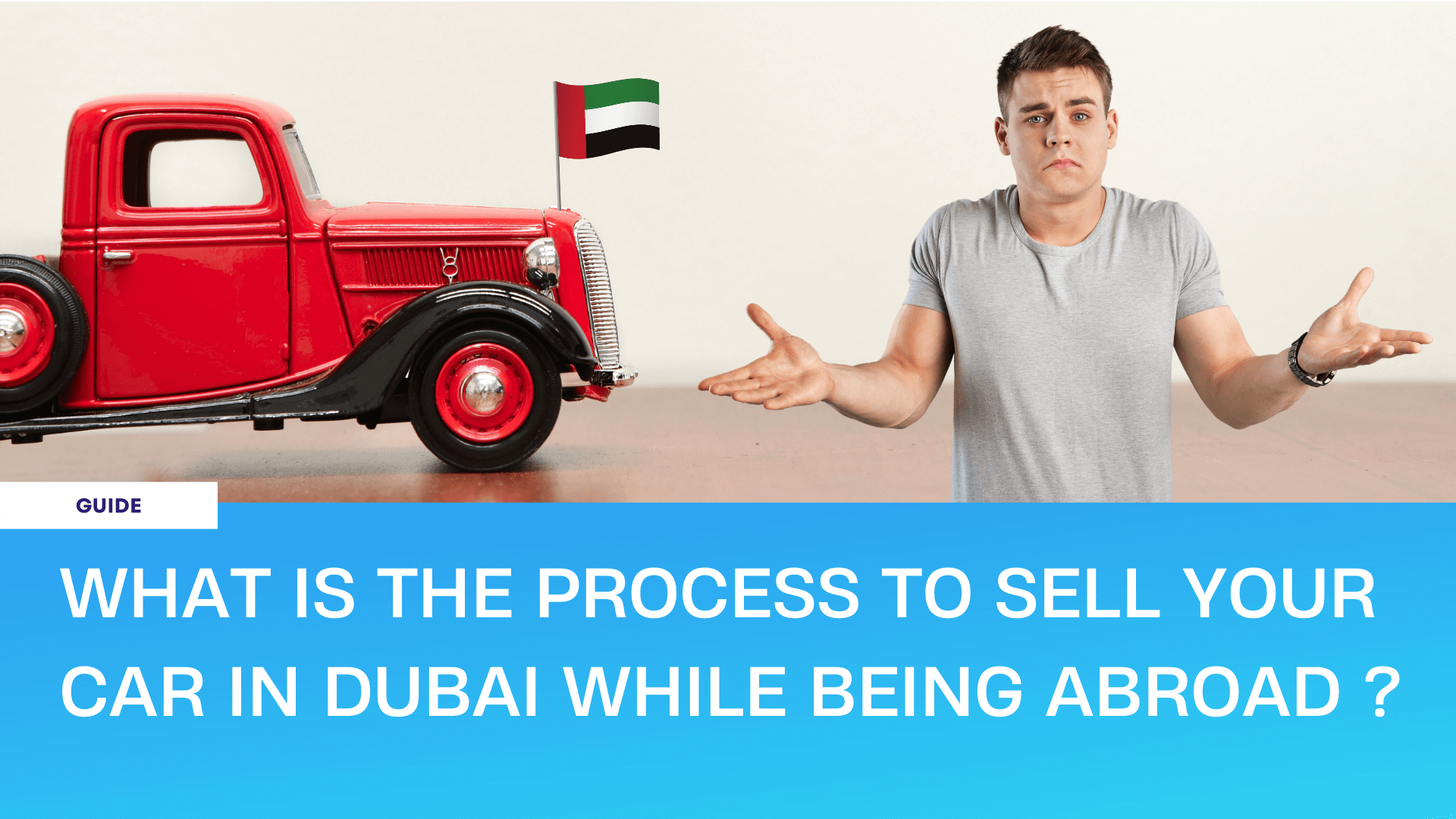 We frequently receive this question from many people: "Can I sell my car in Dubai even if I'm outside the UAE", to which we always answer "Yes, you can".
There are two possible options for transferring or selling your vehicle in Dubai to someone. First option is that you personally need to attend the formalities at Road and Transport Authority yourself once you find a buyer. Apparently, this option requires you to return to the UAE if you are abroad. Second option is that you can issue a Power of Attorney to a trusted person, based in the UAE, so that the person can act on your behalf and carry out the necessary transactions related to the sale of your vehicle in Dubai.
Let us first talk about things that you need to do to transfer or sell a vehicle in the UAE.
Mortgage Clearance. As an owner of the vehicle, you must repay any outstanding funds (mortgage/loan) that you used at the bank to purchase the car. After the loan is repaid, your bank informs the Road and Transportation Authority (RTA) to update the records and remove the loan from the RTA system. The vehicle owner then will receive an SMS message from the RTA about the updated records. This usually takes 24-48 hours.
RTA Vehicle Examination. Your car can only be transferred to a new owner after passing the RTA inspection. After the vehicle has been inspected, the RTA issues an inspection report and marks it as "pass" or "fail". If the result is "Failed", the inspection report contains a list of issues that need to be fixed in the car. To avoid possible last-minute surprises, you'd better test your vehicle at one of RTA's vehicle testing centers prior to sale of your vehicle.
Vehicle Insurance. After successfully passing the technical inspection and paying off all fines, the buyer can proceed to take out insurance for the vehicle. If the current insurance policy is valid for 7 months or more, the policy can be transferred to another person, provided that the new owner meets the required criteria of the insurance company. However, not all insurance companies allow you to transfer insurance from the seller to the buyer. You can also cancel your insurance and request a refund if there are at least 7 months left before your policy expires.
Vehicle Transfer. The last and final step is the transfer of ownership of the vehicle. You, as the owner of the vehicle, or your authorized agent holding a valid power of attorney to sell the vehicle, must be present at the time of vehicle transfer with a valid identification document (e.g., UAE driving license or UAE ID) and a valid test certificate. And the buyer of the vehicle needs to have the following requirements:
Valid car insurance
Passport with UAE residence visa + 1 copy
Emirates ID + 1 copy
UAE driving license + 1 copy
After verifying the documents, the RTA representative asks the parties to sign the sales contract and the buyer pays the purchase price to the seller and the RTA transfer fee. The RTA representative will then issue a new vehicle owner card and a new license plate. In case the seller is abroad and cannot be personally present, then his appointed representative with a POA can represent and sign documents at RTA.
If you are outside the UAE due to some reasons or simply you do not have enough time to attend the formalities of car sale at RTA, getting a Power of Attorney will be the best solution out of two for completing a vehicle transfer or export while you are abroad.
There are two ways to issue a Power of Attorney for car sale from abroad.
The first way is to get your POA notarized in your current country of residence and get it attested through the Ministry of Foreign Affairs and UAE Embassy or Consulate in the country of signing. This process can be tedious and costly.
The second option, which is quicker and easier way, is to notarize a Power of Attorney through online notarization or e-notary in Dubai. Dubai Government has introduced Smart Electronic Notarization Service or Electronic Notary in 2021 as part of the Government's strategy to digitize all government services. Smart Electronic Notarization service allows people to notarize certain documents, including Powers of Attorney, from anywhere without having to visit public notaries in the UAE.
To know more about online notarization in Dubai, please check our blog: "How to Notarize Your Power Of Attorney Online in Dubai in 2022?".
To issue a POA for car sale in Dubai, usually the requirements are :
The Passport or Emirates ID copy, mobile number, and email address of the principal (a person giving the POA or vehicle owner)
The Passport or Emirates ID copy, mobile number, and email address of the attorney (a person receiving the POA)
Vehicle License (Mulkiya) Copy (if a POA is given for a specific vehicle)
POA.ae can help you issue a Power of Attorney for any situation including for car sale, export or any other transaction. From drafting your POA specific to your needs to electronic or online notarization assistance, we have got you covered. During the process, we will send you a draft Power of Attorney in word format for your review and approval. Here you will have the opportunity to check and understand what types of powers and permissions you grant to your designated person in the UAE. Once your Power of Attorney has been duly approved by you, we will assist you with an online or electronic notarization.
After the e-notarization, your Power of Attorney will be generated electronically and ready and legal to use in the UAE. Your appointed person in the UAE can then sell your vehicle without your presence in person.
Disclaimer: The content on this page is for general information purposes only and does not constitute as legal advice nor should it be used as a basis for any specific action or decision. Nothing on this page is to be considered as creating a lawyer-client relationship or as rendering of legal advice or legal services for any specific matter. Users of this website are advised to seek specific legal advice from their lawyer or a legal counsel regarding any specific legal issues.