General Managers' Powers and Liabilities in UAE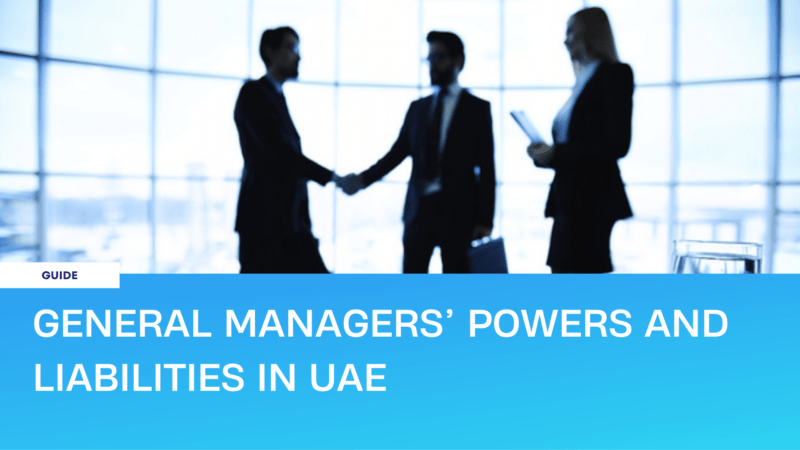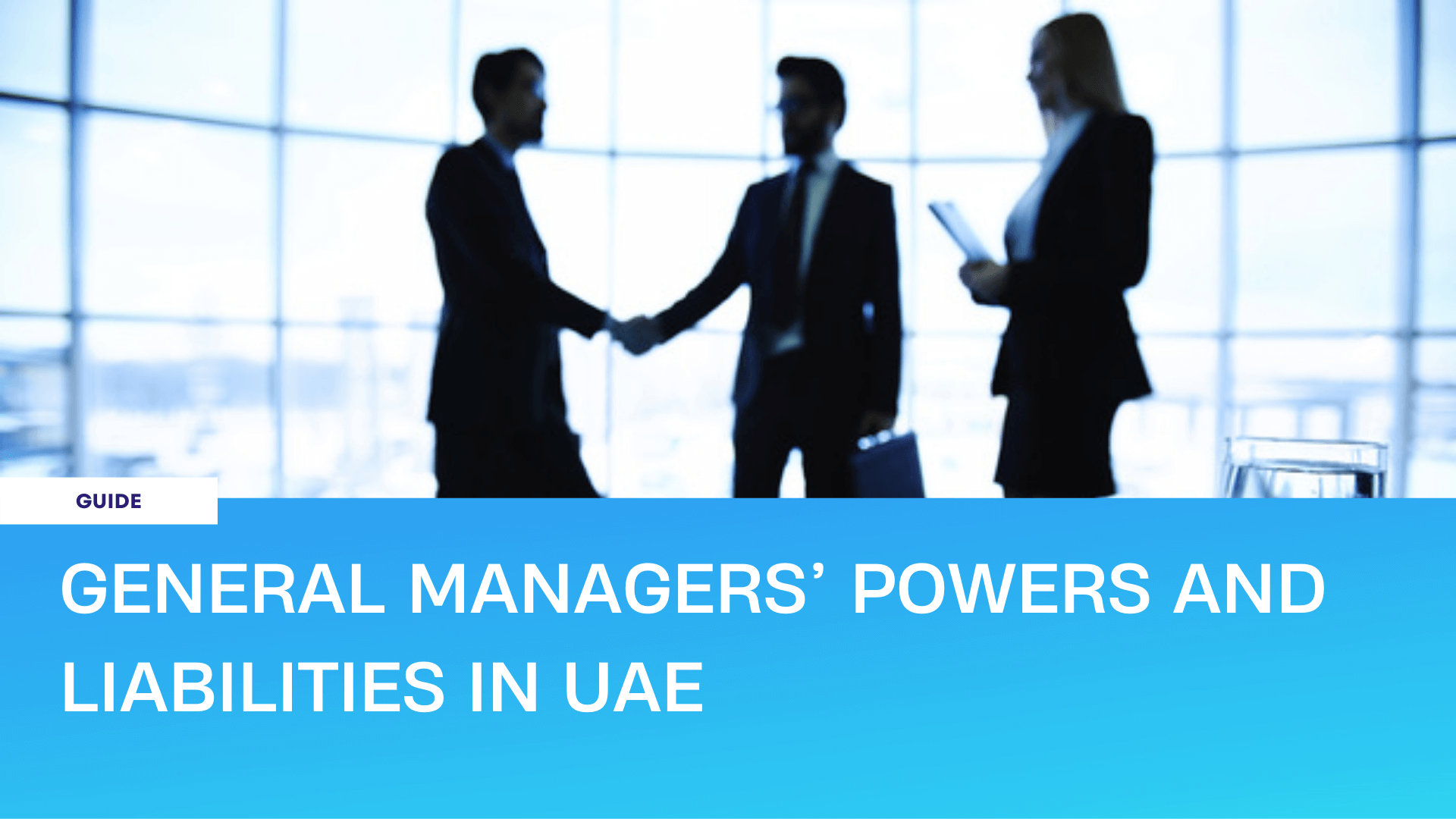 In general, any company incorporated in the UAE, whether registered on-shore or in one of the free-zones, has to appoint a general manager or a person-in-charge, who is largely entrusted with the responsibility to run day-to-day operations of that legal entity.
In some cases, but not always, the powers and authority of a General Manager are stipulated in the constitutional documents of the legal entity, such as the Memorandum and Articles of Associations (MOA). Moreover, a General Manager's powers and authority can be supplemented by way of issuance of a special resolution or a Power of Attorney (POA) from shareholders. On the other hand, sample MOAs of most of the free-zones in UAE do not usually prescribe the powers of general managers, thus a separate resolution or a POA for company management has to be made.
A general manager might take personal responsibility, both criminal and civil, for any action taken outside his scope of authorities. Therefore, a general manager must always act with due care and undertake actions only within the powers granted to him by the company's shareholders. Also, such actions should comply with the company's overall objectives.
In light of the foregoing, it is important that a general manager ensures that he or she have obtained all necessary internal approvals or verifies his powers in the company's constitutional documents (i.e. MOA, resolution or POA), before entering into any arrangement to bind the company.
Although, acting within the powers granted mitigates personal responsibility to certain extent, the UAE laws still impose both civil and criminal liability on general managers for mismanagement or wrongdoings, even if they have acted within the authorities given to them. In some cases, a general manager can take a personal responsibility for matters that were beyond his reasonable control (e.g. market conditions, third party actions). For instance:
In the event that a general manager signs a company's cheque and it is not honored by the bank due to insufficient funds in the company's account, the general manager, as the signatory on the cheque would be held criminally liable. The general manager would also expose himself to a potential civil claim by the third party alongside the company.
Non-payment of judgments may also lead to a travel ban or detention of the general manager until the matter is settled.
In the event that a legal entity is declared insolvent and the liquidator concludes that the bankruptcy of the company was, in part, due to mismanagement by a general manager, the general manager may be held personally liable for all or some of the debts of the company in addition to potential criminal liability.
Note that the UAE's Companies Law stipulates that any agreement or arrangement which seek to absolve a general manager from personal liability arising from mismanagement or improper use of the powers conferred on the general manager shall be void. Although, there is no prohibition against the company to obtain a director's liability insurance for a general manager or to indemnify a general manager for actions validly taken by him in the normal course of business.
In view of the above, here are some tips to mitigate general managers' exposure to potential personal liabilities and legal actions against them:
Ensuring that the powers granted in company's MOA or a Power of Attorney for company management are clearly drafted and unambiguous;
Ensuring that the powers granted are in line with the will and objectives of the company's shareholders;
Acting only within the scope of powers and authority;
Issuing cheques only when enough funds exist in the company's account;
Keeping an eye on post-dated cheques issued to third parties;
Managing the affairs of the company with due care and in a diligent manner; and
Reviewing powers in company's MOA or a Power of Attorney, before entering into agreements that can bind the company;
Disclaimer: The content on this page is for general information purposes only and does not constitute as legal advice nor should it be used as a basis for any specific action or decision. Nothing on this page is to be considered as creating a lawyer-client relationship or as rendering of legal advice or legal services for any specific matter. Users of this website are advised to seek specific legal advice from their lawyer or a legal counsel regarding any specific legal issues.