Three Benefits of Getting a Power of Attorney from POA.ae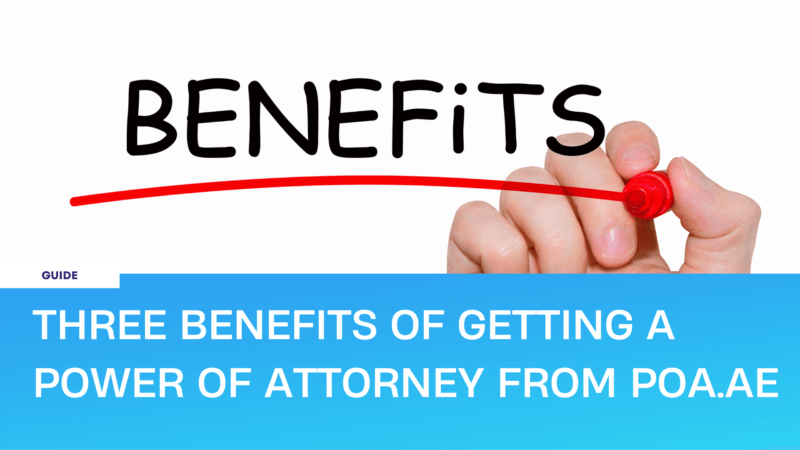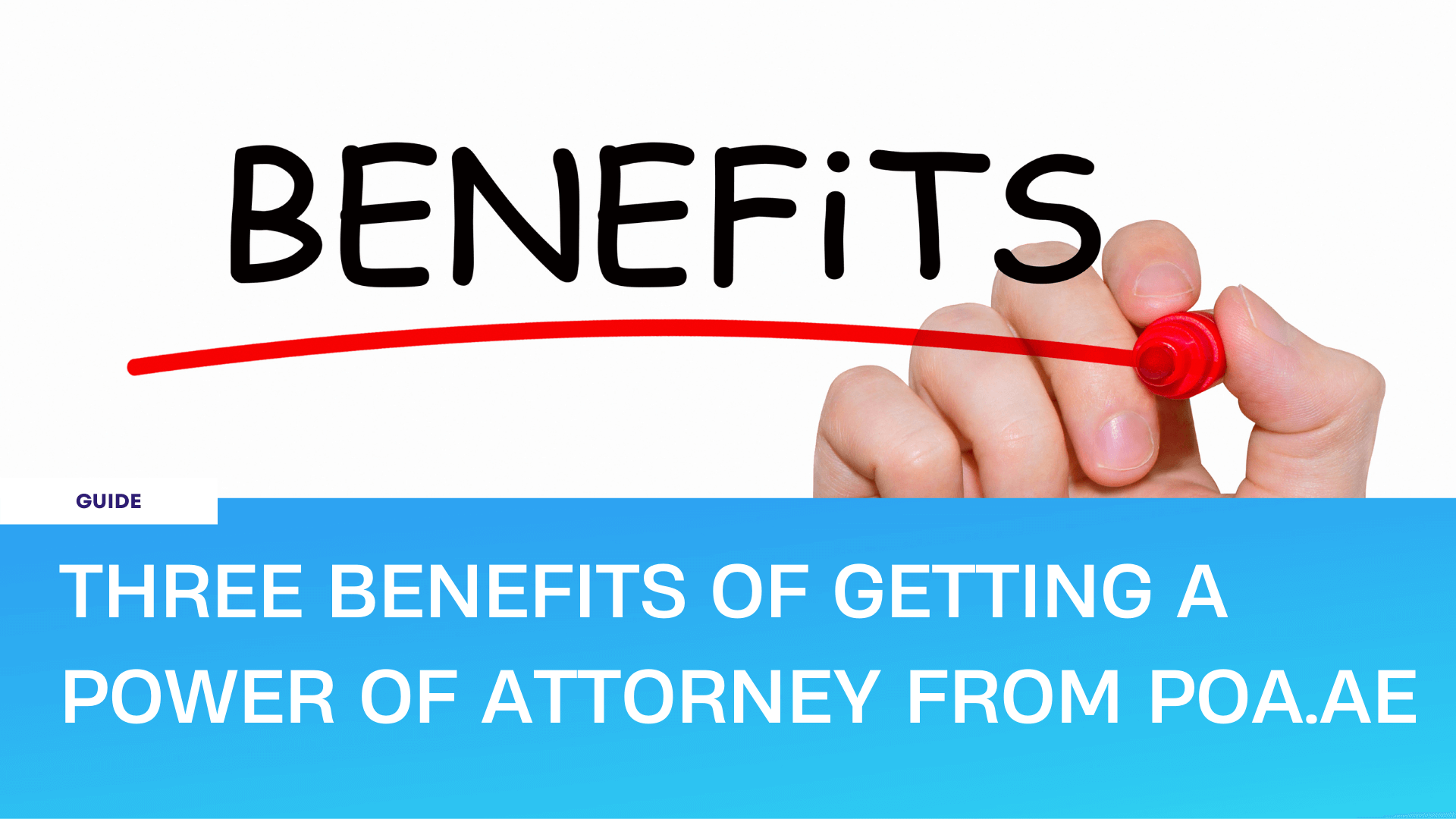 POA.ae is an online platform where you can order any type of Power of Attorney to use in UAE or overseas.
For instance, you can order a General POA or a Power of Attorney for property buying, business management, vehicle transactions, inheritance process, travel of minors and many more.
Here are some of the key advantages of getting your Power of Attorney from POA.ae.
Quality
 Number one benefit we offer is that our POA forms are of high-quality.
Unlike in many typing centres, our POA forms are prepared by legal experts.
While preparing your POA we give careful consideration to your specific requirements. You can also order a custom-made Power of Attorney tailored to your needs.
Value
 Number two: we offer value.
Unlike ordinary law firms, we offer quicker service at affordable prices.
In most cases, you want to give a POA to someone if you are traveling or leaving the country thus you will be looking for a quick service.
We have implemented an efficient and quick process and you will get your POA prepared in a matter of few hours.
Moreover, if you are overseas and you want to make a POA to use in the UAE, we can help you with POA drafting as well as full legalization process from A to Z so you do not have to visit numerous departments to legalize your POA.
As of today, we can do full legalization of Power of Attorney forms form UK, USA, Canada, Australia and some other countries.
You can save travel expenses by making a POA to complete your tasks in UAE from overseas.
Convenience 
 Finally, we offer convenience.
You can select the type of POA you are looking for on our website and place an order online.
Once we receive your order, one of our experts prepares your POA and send for your review and feedback.
At this stage, you can carefully read your POA and review and suggest amendments.
If you do your POA over the counter at typing centers, you may not have this opportunity, because people will be waiting behind you and you will be under time pressure. Moreover, there is very little chance of tailoring your document to your needs at typing centers.
I have come across with many situations where people have signed a POA without understanding its content and soon realized that they have given too many powers or vice versa too limited powers.
Once your POA is finalized, we will deliver your POA to your address (or send by email if you are outside the UAE), after which you can proceed to notarization at any notary public close to your home or office. If you are not sure on how to notarize your POA, we can help you with the notarization process as well.
Most importantly, if you do not know whom to appoint as your agent to accomplish your tasks, we can act on your behalf in many situations efficiently using our professional expertise.
Author: Miraziz Makhamatzhanov
Founder of POA.ae
Disclaimer: The content on this page is for general information purposes only and does not constitute as legal advice nor should it be used as a basis for any specific action or decision. Nothing on this page is to be considered as creating a lawyer-client relationship or as rendering of legal advice or legal services for any specific matter. Users of this website are advised to seek specific legal advice from their lawyer or a legal counsel regarding any specific legal issues.