How to Notarize Your Power Of Attorney Online in Dubai in 2023?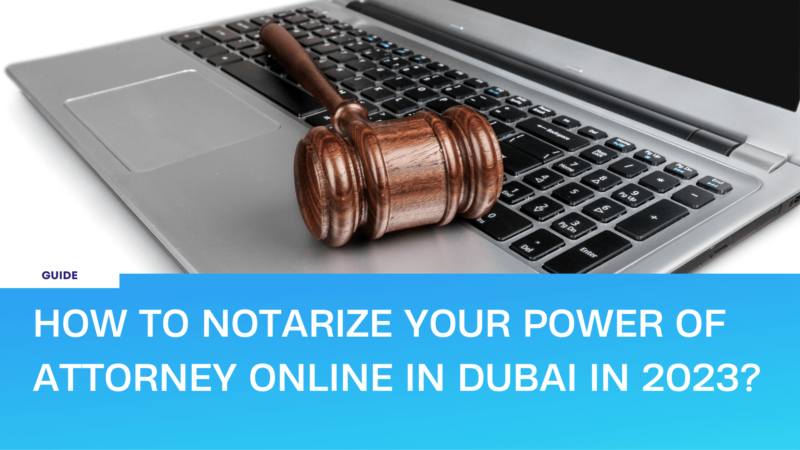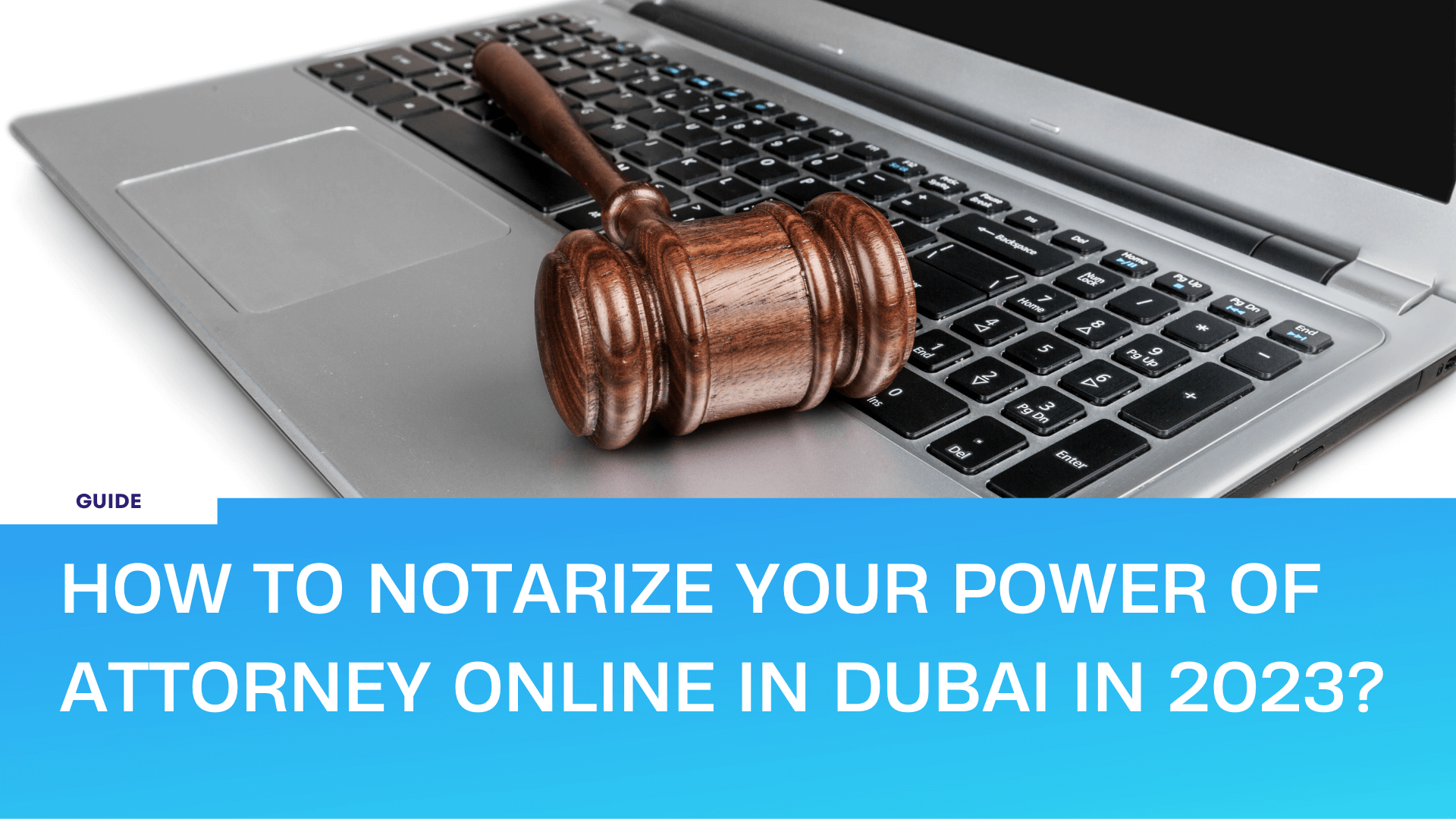 How to Notarize Your Power Of Attorney Online in Dubai in 2023?
New year, new rules! The Dubai Government digitalized all government services in late 2021 and so during 2023, we would witness paperless transactions across all government services.  Such rules have also changed the way the documents are notarized, including Power of Attorneys. When Electronic Notarization (eNotary) was first introduced in 2021, no one had a clear idea of what it does, let alone the significant convenience it would provide, both for UAE residents and Non-UAE residents. The fundamental online or electronic Notary was more or less a new concept, and like most technically advanced concepts, it was not easy for everyone to adapt in general. Come the year 2023, remote or online notarization remains a hot topic. This article will clarify how eNotary works to notarize POA online, just as importantly, how POA.ae can help.
What Is eNotary and How Do I Do It?
An eNotary is a Notary Public who notarizes documents electronically using digital platforms.  The purpose of eNotary is to make it possible for people to notarize their documents remotely without visiting the Notary Public in person. Play of words will include remote notarization & online notarization but will essentially mean – no physical presence is required, and notarization can be done remotely wherever you are.
Application for eNotary service is filed thru Dubai Courts Web Portal. The application process involves creating an account on the portal, submitting of required documents, and verifying via video call and/or OTP. Once you submitted the application, it will be subject to review by the online Notary Public. Once your POA is approved by the Notary, an electronic POA shall be sent to the principal's email. An electronic POA has a digital signature and digital notary seal, through which a document can be verified.
UAE nationals or residents can create an account on the Dubai Court's portal and use the eNotary services using their UAE PASS App (https://selfcare.uaepass.ae/). Issues may arise if the mobile number connected to your Emirates ID is not in use or not in your possession. In such cases, the mobile number needs to be updated through the ICA's service centers or website.
Is eNotary tamper-proof?
Perhaps, the truth about security is that nothing is inherently tamper-proof, although it is designed to make tampering difficult and then protected by security controls.
The first of these controls is OTP verification. It is a numeric code that is randomly and uniquely generated during each authentication process. This ensures that the Principal initiated the application and is giving permission to proceed with it.
The next level of security control would be the video verification by the Principal himself, personally acknowledging on the video, of his awareness of all the authorizations he is bestowing. This also safeguards the Notary Public's work through the signatory's affirmation that he is of sound mind and not coerced or that his identity is not forged by someone else.
How Can We Help?
Step 1: POA Drafting
It is vitally important to get your POA drafted by a professional that clearly and precisely conveys your situation. Well-prepared POA minimizes the risk of POA rejection from third parties and/or government entities at a later stage and will save you time and money. Our team consists of highly qualified and experienced professionals who are perfectly equipped to prepare valid Power of Attorney forms to use in the United Arab Emirates or overseas. While preparing your Power of Attorney, we take into consideration every detail of your situation to ensure that the Power of Attorney is tailored to your requirements and that it is not just a generic template.
Step 2: Online Notarization Assistance
We can help you or your business to issue a Power of Attorney electronically without leaving your home or office.
The new service by Dubai Courts called smart electronic notarization service or e-notary allows people to notarize certain documents from anywhere without going to the notary public offices.
We can help you or your business to issue a Power of Attorney online through the new e-notary system and assist with the full e-notarization process to make the process for you as seamless as possible. With our help, you can notarize your POA or other documents online from anywhere without going to the notary public offices.
Step 3: Legalization by the Ministries and Embassies/Consulates
If you intend to use your POA overseas, it needs to be legalized by the Ministry of Foreign Affairs and then by the Embassy or Consulate of the country, you intend to use it. We can help you attest your document through the UAE Ministry of Foreign Affairs and embassies or consulates of various countries.
Step 5: Legal Translation
An e-notarized POA in Dubai is in Arabic language. Arabic is the official language of the UAE and government authorities accept official documents in Arabic. When you work with POA.ae, we can also offer you a legal translation of your POA from Arabic into other languages including English, Russian, Chinese, Spanish and Portuguese, etc. POA.ae partners with some of the best and most trusted translators in the region.
Conclusion
While the traditional ways of the documentation involving an actual pen and paper and your physical appearance before someone have always been firmly rooted, things have changed in the 21st century. If our future is going to be virtual, you'll want to get in quickly.
As a service provider offering online assistance, we can confidently say that we got you covered at every step. Contact us today to know more information.
Disclaimer: The content on this page is for general information purposes only and does not constitute as legal advice nor should it be used as a basis for any specific action or decision. Nothing on this page is to be considered as creating a lawyer-client relationship or as rendering of legal advice or legal services for any specific matter. Users of this website are advised to seek specific legal advice from their lawyer or a legal counsel regarding any specific legal issues.