Step by Step Guide to Prepare a Power of Attorney from Abroad to be used in the UAE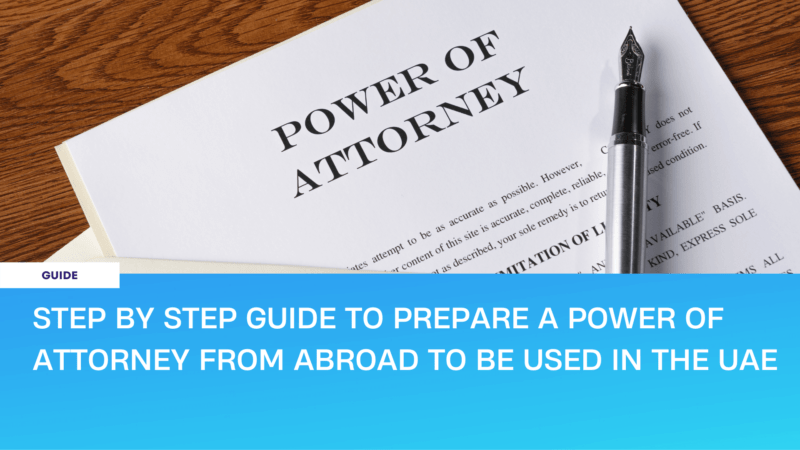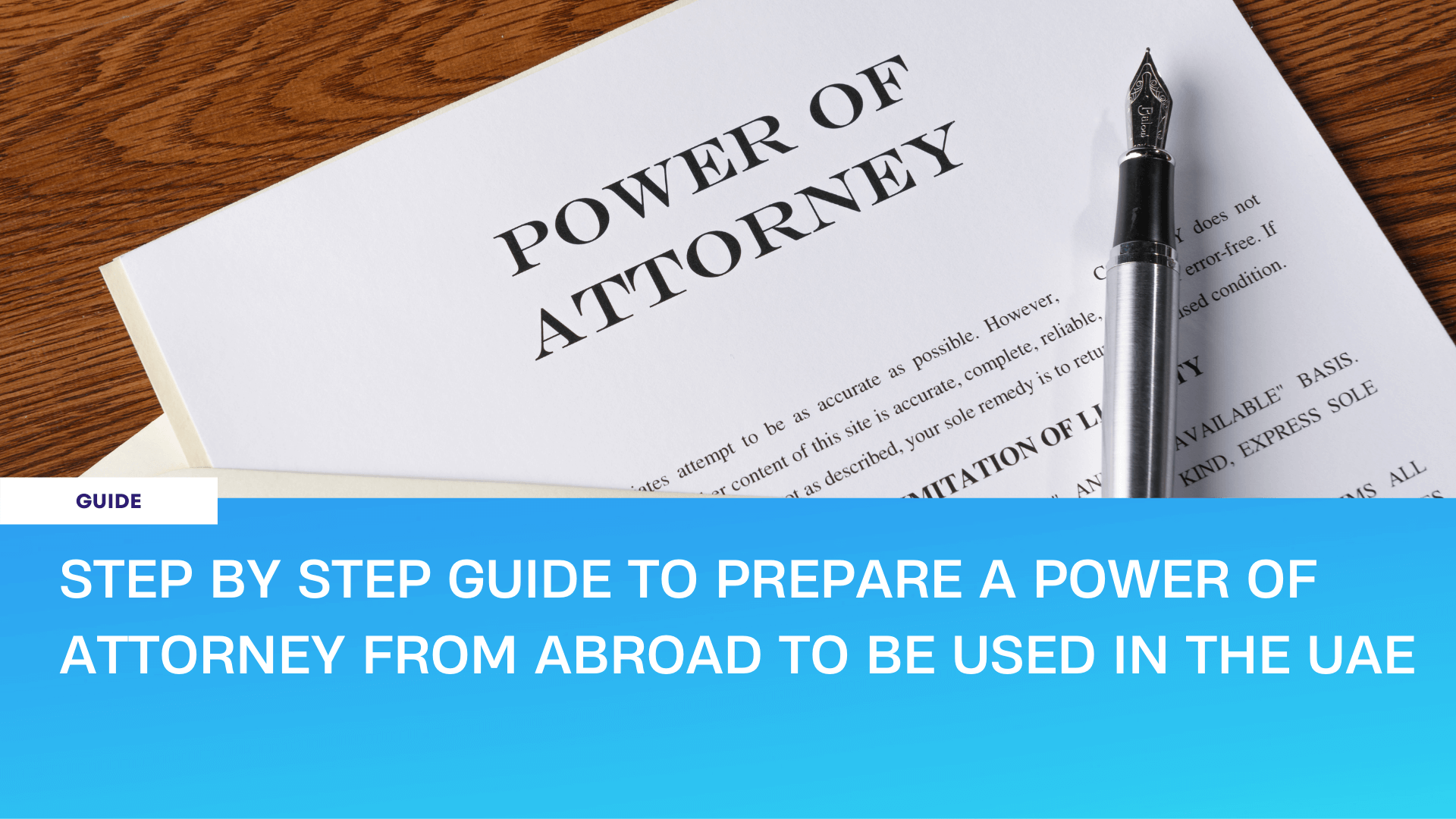 Quite often a need to issue a power of attorney for use in the United Arab Emirates arises when you are out of the country. While away from the UAE, you might ask your friend to sell your car in Dubai, or you might ask a colleague to acquire a property on your behalf in Abu Dhabi, or you might need a member of your family to manage your company in Sharjah. Whatever the requirements, you can empower these people to do these tasks on your behalf through a power of attorney. The process of issuing a POA from abroad might seem a bit more echeloned in comparison to when you are issuing it within the UAE, but it is definitely not impossible to do so. Here are 7 quick and easy steps to prepare a POA from abroad to be used in the UAE.
Step 1: Choose your POA
Broadly speaking, there are two types of POA: general and special. A general POA authorizes your appointed attorney-in-fact (also known as "agent") to conduct any type of business on your behalf while special POA is limited to only those activities that are outlined in the document. You should only grant a general POA to someone who is trustworthy and capable of conducting transactions on your behalf in a savvy manner. It is also worth noting that, in accordance with the local laws, for the purposes of selling a property in the UAE, you can issue only a special POA which contains all the details of the property in question.
Step 2: Get it drafted
Once you know what type of POA suits your requirements, the next step is to get it drafted. Without a doubt, this is the most crucial step. It is important to ensure that your POA is drafted clearly and professionally and precisely conveys your situation. This approach will minimize the risk of POA rejection from third parties and/or government entities at a later stage and will save your time and money. POA.ae is the first dedicated POA firm in the UAE which offers all associated services – to order your POA online today, please click here.
Step 3: Notarization
After your POA has been drafted and tailored to the specifics of your situation, it will need to be notarized. The notarization process varies from jurisdiction to jurisdiction. Thus, for instance, if you are issuing a POA in the United Kingdom, you are required to sign it in the presence of a solicitor who is also qualified to be a notary public. In return, the solicitor will too sign the POA and state that the document was "witnessed by" him or her. If you are issuing a POA in the United States, you may be able to locate the nearest notary public to you through the American Society of Notaries.
 Step 4: Legalization
This step is important if you intend to use the POA outside of the country where you issued it. Legalization is a process whereby a government body (usually, a ministry of foreign affairs) certifies that the signature of a solicitor or notary on the POA is authentic and should be accepted in a foreign country, in our case – the UAE. The name of the government body that legalizes your POA depends on the country of issuance. In the United Kingdom – it is the Foreign and Commonwealth Office (FCO), in the United States – it is U.S. Department of State Authentication Office, and in Australia – it is the Department of Foreign Affairs and Trade.
Step 5: Attestation by UAE Embassy
You then should contact the UAE Embassy or Consulate in the country where you signed your POA to get it attested. It is worth getting in touch with the Embassy/Consulate directly to seek advice on the procedure as this also varies from country to country. The UAE Embassy/Consulate will also advise you regarding the fees and timeframes for this process. This is the last step you are required to take in the country of issuance of your POA.
Step 6: Legalization in the UAE
The penultimate step is to legalize your POA in the Ministry of Foreign Affairs (MOFA) in the UAE. This process is also often referred to as "super legalization". You do not necessarily have to be in the country to complete this step. POA.ae can offer its assistance with the MOFA legalization in the UAE. Get in touch with us at contact@poa.ae or on +971 4 359 3773 / +971 55 886 4969.
Step 7: Arabic translation
The final step to make your POA effective and usable on the territory of the UAE is to have it translated into Arabic. It is important to note that the translator must be licensed by the UAE Ministry of Justice. When you order a POA from us, we can also offer you translation into Arabic. POA.ae partners with some of the best and trusted translators in the region.
Disclaimer: The content on this page is for general information purposes only and does not constitute as legal advice nor should it be used as a basis for any specific action or decision. Nothing on this page is to be considered as creating a lawyer-client relationship or as rendering of legal advice for any specific matter. Users of this website are advised to seek specific legal advice from their own legal counsel regarding any specific legal issues.