What Is Oqood and Difference Between Title Deed and Oqood in UAE?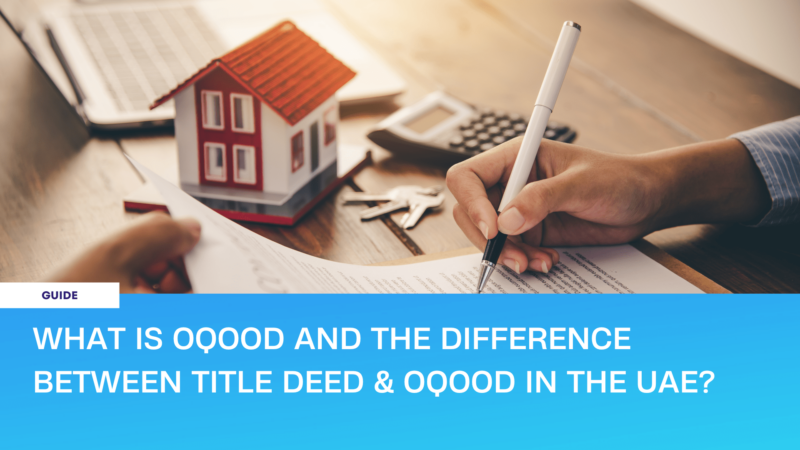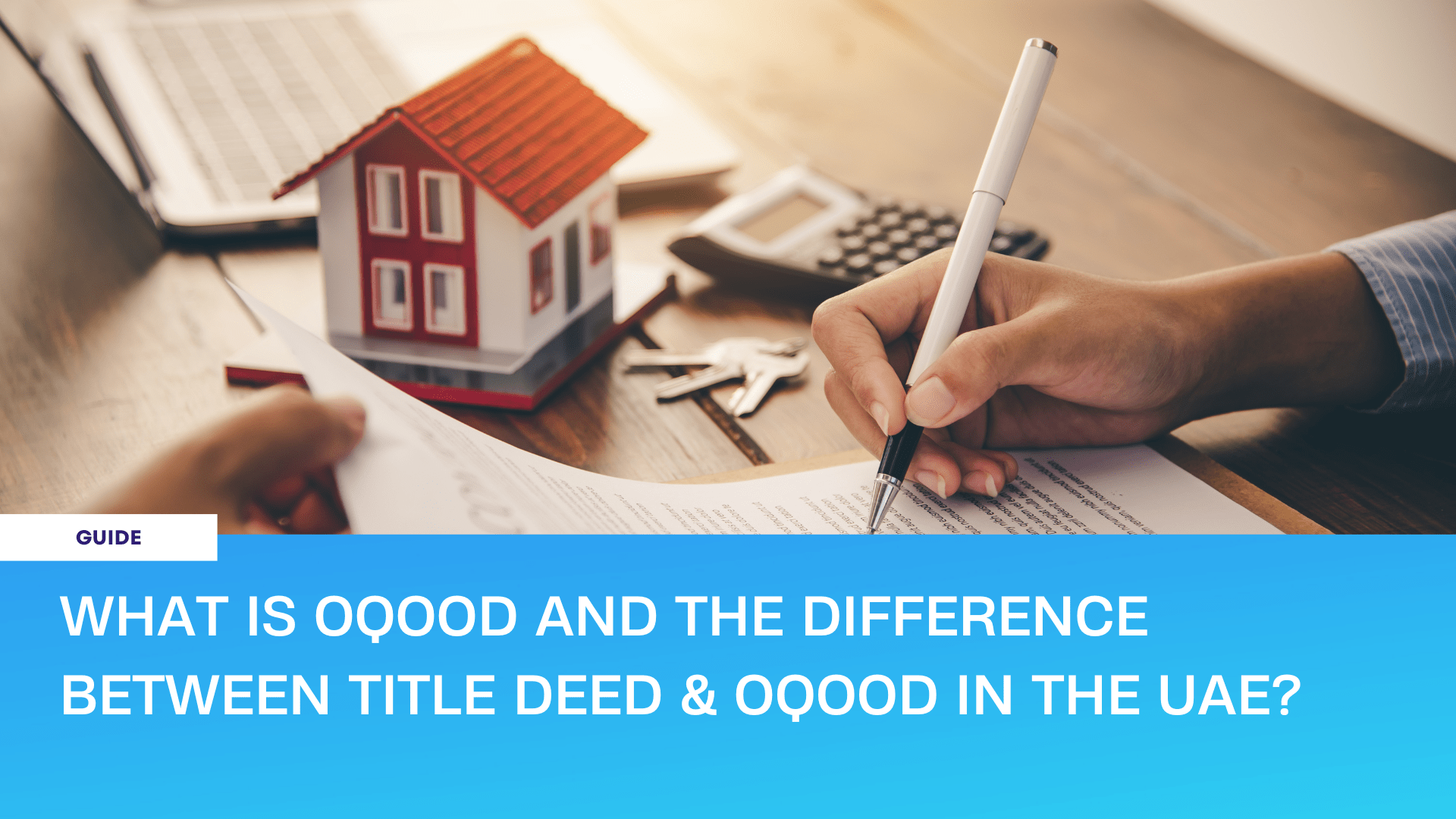 What is Oqood Certificate in Dubai?
In Dubai, the real estate sector follows specific rules and procedures to ensure transparency and protect the rights of buyers and sellers. One of the essential documents in real estate transactions is the "Oqood" certificate. Oqood or the Initial Sale Contract is a digital certificate provided by the Dubai Land Department (DLD) when a property is Off-plan or on a payment plan.
When a developer sells off-plan properties (properties that are yet to be constructed), they are required to register these properties and their details in the Oqood registration system. This registration provides legal protection for both buyers and developers.
Once a property is registered in the Oqood system, the buyer receives an Oqood certificate, which serves as proof of ownership. The certificate contains information such as the property's details, purchase price, payment schedule, and developer's information.
The Oqood system also ensures that developers adhere to specific regulations and guidelines, including financial obligations and construction timelines. It helps protect buyers by providing transparency and accountability in the off-plan property market.
Difference between Oqood and Title Deed
The Oqood certificate is a document issued by the Dubai Land Department (DLD) during the off-plan property registration process. It provides proof of ownership for buyers of off-plan properties, which are properties that are yet to be constructed. The Oqood certificate contains details such as the property's information, purchase price, payment schedule, and developer's information. It helps provide transparency and legal protection for buyers in off-plan property transactions.
On the other hand, the title deed (also known as a property deed or ownership deed) is a legal document that confirms ownership of a property once it has been completed and is ready for occupation. It contains information about the property, the owner's details, and any relevant restrictions or encumbrances. The title deed serves as conclusive proof of ownership.
Both the Oqood certificate and title deed are important documents in the real estate process, but they have different roles. The Oqood certificate is primarily associated with off-plan properties, while the title deed is associated with completed properties.
Essential Documents for Real Estate Power of Attorney in Dubai
When it comes to granting a real estate power of attorney in Dubai, having the necessary documents in order is crucial. One of the most common requirements for a POA for a Real Estate Sale is the Title Deed. However, in cases where the title deed is not readily available, an Oqood certificate can be used as an alternative to establishing your ownership.
A POA empowers your chosen agent, known as the attorney-in-fact, to act on your behalf in various real estate matters. These may include buying or selling property, signing contracts, managing the property, or handling legal and financial affairs related to the property.
While the Title Deed remains the primary document for establishing ownership, the Oqood certificate provides a viable solution in cases where the title deed is not yet available. It offers a reliable means to verify your ownership rights, allowing you to proceed with granting a Real Estate Sale Power of Attorney and facilitating smooth and efficient real estate transactions.
How to get Real Estate Power of Attorney Online in Dubai?
The electronic notarization service or e-notary portal from Dubai Courts allows people to notarize a power of attorney from anywhere without going to the notary's public offices. To get your UAE real estate power of attorney online, follow the below steps:
Step 1: Place your order online through our Pricing page by selecting General or Property power of attorney package or contact us for assistance.
Step 2: We will collect the required information from you and send the draft of your POA in English and Arabic, by email for your review and approval.
Step 3: Upon approval, we'll assist you with the electronic notarization of your POA from start to finish and you will get the notarized POA to your email.
Conclusion
By granting a Real Estate Power of Attorney, you can delegate important responsibilities to a trusted representative, streamlining the process and ensuring that your interests are protected even when you are unable to personally attend to real estate matters.
Contact us today to get your UAE Power of Attorney today.
Disclaimer: The content on this page is for general information purposes only and does not constitute legal advice nor should it be used as a basis for any specific action or decision. Nothing on this page is to be considered as creating a lawyer-client relationship or as rendering legal advice or legal services for any specific matter. Users of this website are advised to seek specific legal advice from their lawyer or legal counsel regarding any specific legal issues.