Top Tips for a Successful Property Handover in Dubai Procedure, Fees & More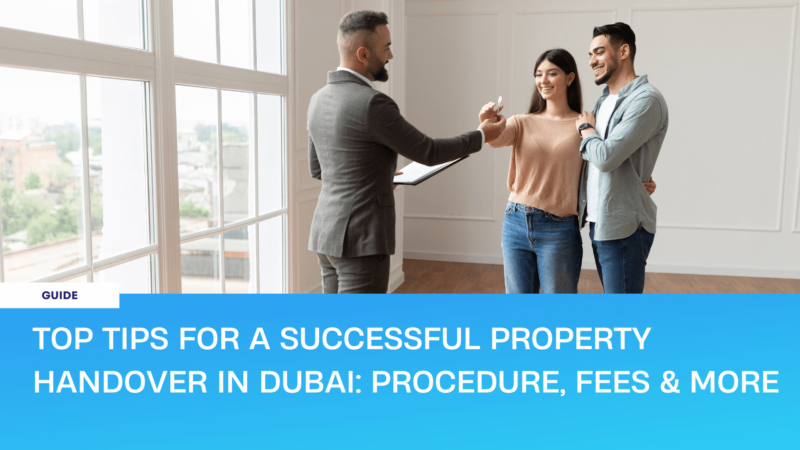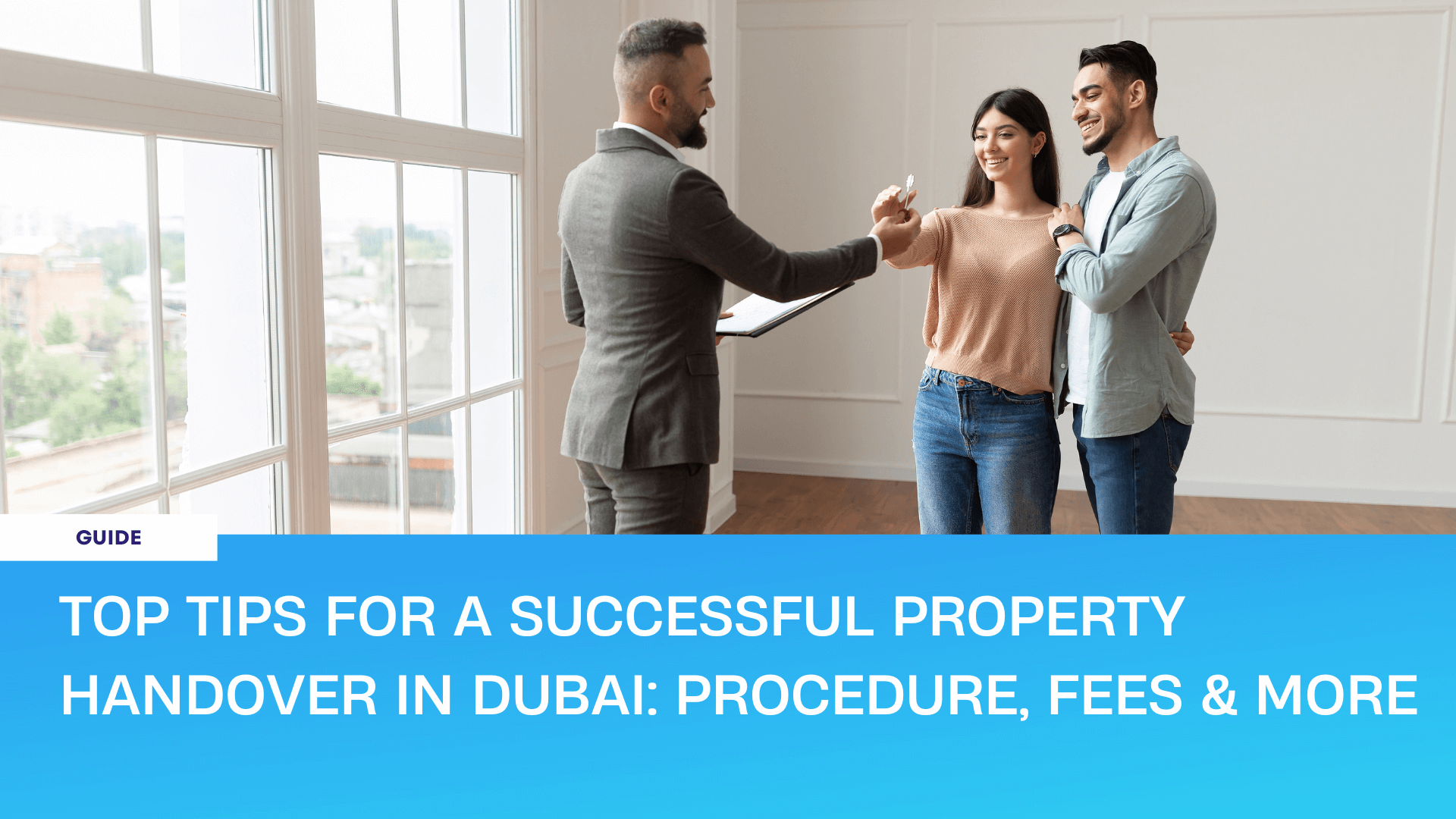 Purchasing a property whether it's your first property or not, is indeed a significant milestone in life and can be both exciting and overwhelming. Don't worry, we got you covered.
The process of property handover in Dubai typically involves several steps and procedures to ensure a smooth transition of ownership and possession from the   Developer or Seller to the Buyer. This involves various steps, such as completion of legal documentation, inspections, and ensuring that the property is in excellent living condition.  Below is the overview of the process.
Sales Agreement: The process usually begins when you sign a sales agreement with the developer or seller. This agreement outlines the terms and conditions of the property sale, including the purchase price, payment schedule, and any other relevant details.
Payment Plan: Depending on the terms of the sales agreement, you will need to make payments according to the agreed-upon payment plan. This often involves a series of installments leading up to the property handover.
Mortgage Approval (if applicable): If you are financing the purchase with a mortgage, you'll need to secure mortgage approval from a bank or financial institution. This involves submitting the required documentation and going through the bank's approval process.
No Objection Certificate (NOC): Before the property can be transferred to your name, the developer or seller must obtain a No Objection Certificate (NOC) from the Dubai Land Department (DLD). This certificate confirms that there are no outstanding dues or issues related to the property.
Transfer of Ownership: Once the NOC is obtained, the developer or seller and the buyer need to visit the DLD to complete the transfer of ownership. You'll need to bring the necessary documents, such as your Emirates ID or passport, the original sales agreement, and the NOC. The DLD will process the transfer and update the property records. It's essential to adhere to the timeline outlined by the developer to avoid penalties or delays in the ownership transfer process.
Payment of Fees: You'll be required to pay various fees associated with the property transfer, including the Dubai Land Department transfer fee, property registration fee, and any outstanding service charges or maintenance fees.
Fees associated with the transfer:
Oqood: Oqood is the pre-registration of a property with the Dubai Land Department (DLD) and is required for all off-plan property sales. You will pay a fee of AED 1040, which covers administrative and knowledge fees.
Registration fees: Property owners must pay a registration fee equal to 4% of the purchase price, along with an AED 580 fee for the issuance of the title deed.
Service charges: For a residential building, service charges are the responsibility of all property owners and are used to cover the maintenance and upkeep of the building's amenities and facilities. These charges are regulated by RERA and are calculated based on the total area of the property. You must pay these charges in advance on a quarterly basis.
Administration fees: Some developers (but not all of them) may charge an administrative fee to cover the documentation costs for property ownership transfer. The fee amount varies but typically ranges from AED 500 to AED 1000.
Utility registration fees: Before property ownership transfer, you must register utilities with DEWA (AED 2,110, including AED 2000 refundable) and the district cooling provider. Proof of payment is required to complete the handover process.
Title Deed Issuance: After the transfer is completed, the DLD will issue a new title deed in your name as the property owner. This is a crucial document that proves your ownership of the property.
Handover from Developer: If you are purchasing a newly constructed property from a developer, they will conduct a handover process. During this phase, they will provide you with the keys to the property, complete any remaining construction work, and address any outstanding issues or defects.
Utilities and Services: You will need to transfer utility connections (such as electricity, water, and gas) to your name and ensure that you are responsible for ongoing service charges and maintenance fees.
Property Issuance: It is advisable to purchase property insurance to protect your investment and belongings.
Property Management: If your property is part of a development with shared facilities or services, you may need to engage with a property management company for ongoing maintenance and management.
Residence Visa (if applicable): If you are a foreign national and wish to obtain a residence visa based on property ownership in Dubai, you can apply for this through the relevant government authorities. (Check our Instagram to know if you qualify for the Golden Visa through real estate investment).
How POA.ae can help you with Property Handover in Dubai?
It's important to note that the specific requirements and procedures may vary depending on the type of property, its location, and any changes in regulations. It's advisable to work with a qualified team of experts like us who can guide you through the process and ensure compliance with all legal and regulatory requirements in Dubai. For more details, please get in touch with our consultants.
POA.ae is the first dedicated Power of Attorney firm in the United Arab Emirates and offers a full range of  POA drafting, document clearing services, representation, and associated services. To learn more about our services and for assistance, please get in touch with us at +971 55 886 4969 (WhatsApp) or +971 4 359 3773 or email at contact@poa.ae.
Disclaimer: The content on this page is for general information purposes only and does not constitute legal advice nor should it be used as a basis for any specific action or decision. Nothing on this page is to be considered as creating a lawyer-client relationship or as rendering legal advice or legal services for any specific matter. Users of this website are advised to seek specific legal advice from their lawyer or legal counsel regarding any specific legal issues.