6 things you need to know before granting a Power of Attorney in Dubai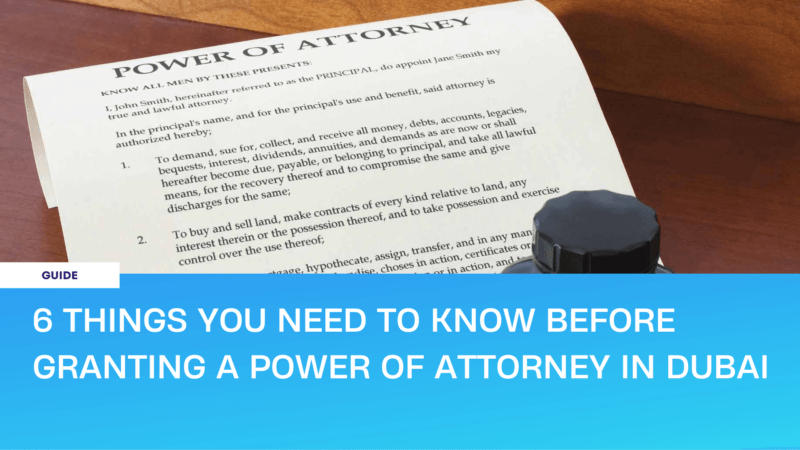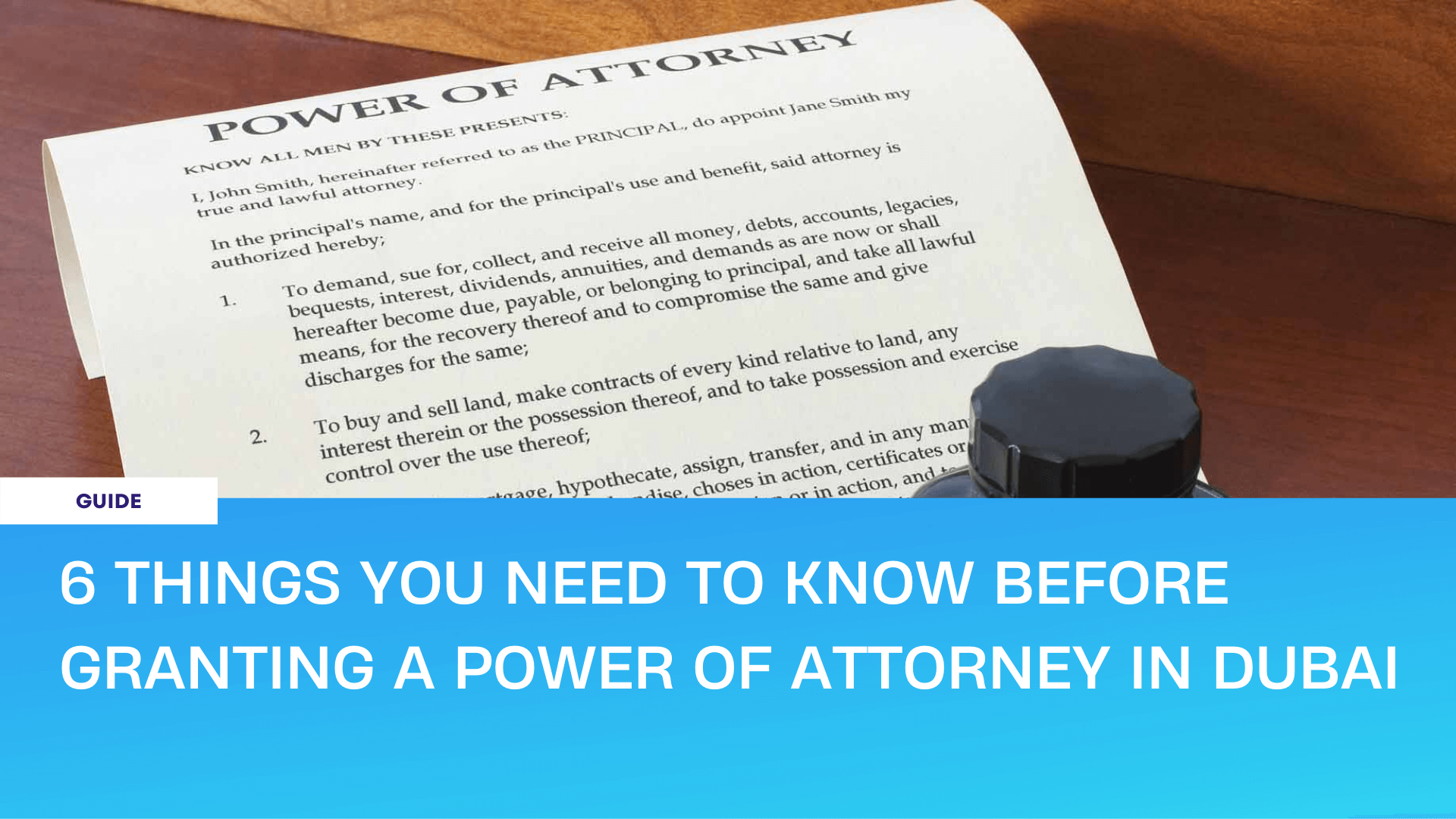 A Power of Attorney ("POA") is a legal document that grants a designated person the power to act on your behalf with the matters attached to your assets and business. A Power of Attorney in UAE is the most common legal document in business or personal matters that one can have.
A Power of Attorney should be a detailed deliberate document designed to address the personal and financial needs of the person for the present as well as for the future. An over-simplistic Power of Attorney may prove inadequate and result in incurring legal cost and difficult procedures to accomplish your goals.
Therefore, a comprehensive Power of Attorney prepared by an expert to address the specific issues shall be more appropriate for a longer run whether it is in connection with your business transaction, family affairs or for real estate.
Here are six important things to know before granting a Power of Attorney in Dubai or any other  Emirate in the UAE:
As per the requirements of the law, any person who has a sound mind and who is above 21 years of age can be your attorney. Such person can be your family member or a friend or any professional, accountant or lawyer.
A General Power of Attorney grants very broad powers to your agent; however, in certain matters (e.g. for selling a property), a General Power of Attorney is not acceptable in Dubai. Therefore, it is always better to check beforehand, if a General POA is acceptable in those transactions for which you are appointing an agent to represent you when you can not be personally present.
In general, if there is no time limitation, a POA is valid until it is revoked by the principal. However, certain types of Power of Attorneys in Dubai can be valid only for limited time in any case. For instance, the duration of a Power of Attorney in Dubai for property transactions is restricted for a period of 2 years by the Dubai Land Department. Moreover, you can always give a Power of Attorney for a limited time period or for limited tasks, by specifying it within the Power of Attorney itself. Apart from that, any POA becomes invalid on the death of the principal or when he is mentally incapacitated.
If you are a resident in the UAE, to sign a Power of Attorney in the Dubai Notary Public, you have to present your original Emirates ID (or Emirates ID Application Form along with original passport, if Emirates ID is not issued yet).
If you are issuing a Power of Attorney in Dubai for selling a real estate property, then you may be asked at the Notary Public in Dubai to present a Title Deed or Oqood Registration Certificate and No Objection Letter from the developer for verification purposes.
The Dubai Notaries do not merely attest your signature when you sign a Power of Attorney in Dubai, but also it verifies whether you have a capacity or not to sign such Power of Attorney and may require providing documents to prove your authority. For instance, if you are giving a POA on behalf of a company, then your powers have to be provided in the company's memorandum of association or in another Power of Attorney issued by the legal representatives of the company.
The laws governing Power of Attorney documents in Dubai can vary from common law principles so it is always advisable to have an optimally tailored Power of Attorney addressing your specific needs. Using an inexpensive Power of Attorney template from the typing centre is enticing to many people but such forms might confer broad powers to your attorney which will not be in your best interests.
Drafting your Power of Attorney by an expert addressing your personal circumstances and goals whether it is your health, religious considerations, assets or financial status will assure you better protection and thus suffice the purpose of delegating the power.
Disclaimer: The content on this page is for general information purposes only and does not constitute as legal advice nor should it be used as a basis for any specific action or decision. Nothing on this page is to be considered as creating a lawyer-client relationship or as rendering of legal advice or legal services for any specific matter. Users of this website are advised to seek specific legal advice from their lawyer or a legal counsel regarding any specific legal issues.