Benefits Of Obtaining A Child Travel Consent Letter in the UAE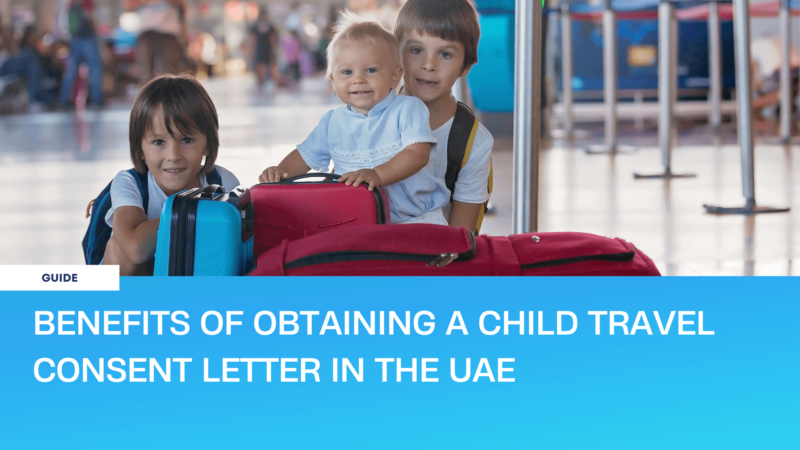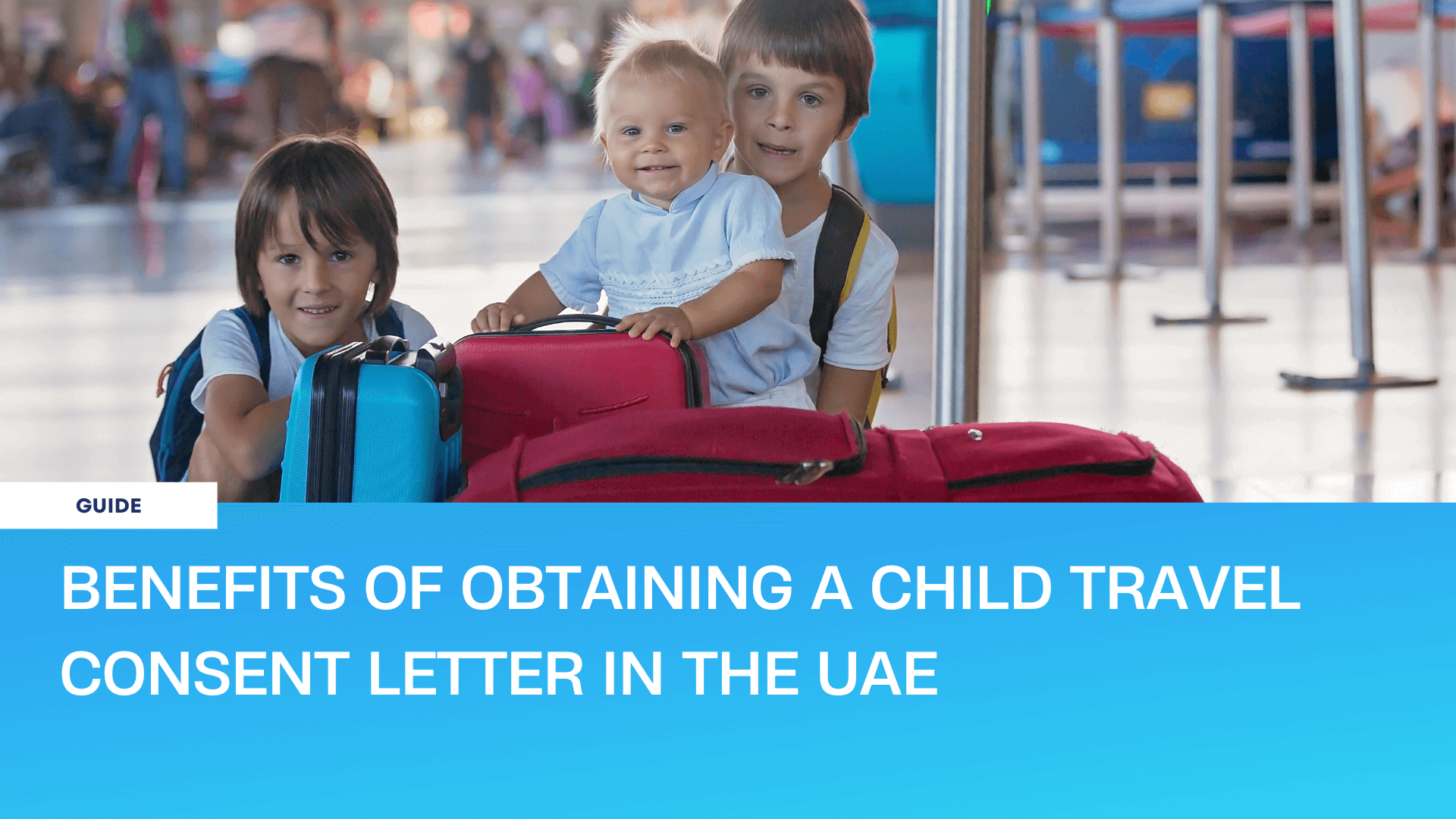 If your child is under 18 and wants to go on traveling to another destination without you, then it is highly essential for you to give a duly signed and notarized child travel consent form to the person taking your child along with for traveling. In the United Arab Emirates, it is entirely prohibited to send your child with a family friend, legal guardian, or spouse without giving child travel consent in written form due to the safety and responsibility of the child under the age of 18. A child travel consent letter is also necessary to obtain if your child is traveling on a school trip under the supervision of a teacher.
Here are some significant benefits of obtaining a child travel consent letter:
Legal Requirement:
If you are sending your child to a family friend or legal guardian for traveling abroad then obtaining a child travel consent letter is mandatory for the companion of your child. It is a legal document that confirms that you are giving legal permission to the person to take your child for traveling and you are entirely agreed with that person. Without obtaining a consent letter, you cannot permit anyone to carry your child for traveling and it is illegal.
Safety:
The safety of your child is a significant concern when it comes to sending him or her to a third person for traveling. You should need to make sure that the person who is taking your child traveling is capable of providing safety to your child during the travel. Obtaining a child travel consent letter will make a person authorized for ensuring the utmost safety of your child while traveling and it also gives you peace of mind and surety that your child will remain safe while traveling to another country. By obtaining a child travel consent form, you can make the person responsible for taking care of your child, and he will also confirm by signing the form.
Easy To Obtain:
In order to obtain a child travel consent letter, you do not have to run here and there because you can order it online from a licensed service provider. You merely have to search online for the authorized service provider and request the form according to your requirement and get delivery at your doorsteps. You will get the form prepared by the expert lawyer, and the authorities will also notarize it.
Affordable:
Obtaining a valid child travel consent form is very affordable because you can get it at the lowest prices from online service providers. You have to order it and pay a reasonable amount of money online and get it within a short span. The child travel consent letter is also straightforward to fill out as you need to write the name of your child, age, passport details, and the name of the country where your child is going to travel. You also have to mention the name and address of the person who is going to accompany your child on the travel.
If you are planning to issue or need help with the child travel consent form, talk to one of our consultants now and learn more about this service.
Disclaimer: The content on this page is for general information purposes only and does not constitute legal advice nor should it be used as a basis for any specific action or decision. Nothing on this page is to be considered as creating a lawyer-client relationship or as rendering legal advice or legal services for any specific matter. Users of this website are advised to seek specific legal advice from their lawyer or legal counsel regarding any specific legal issues.