Power of Attorney Attestation in the United Arab Emirates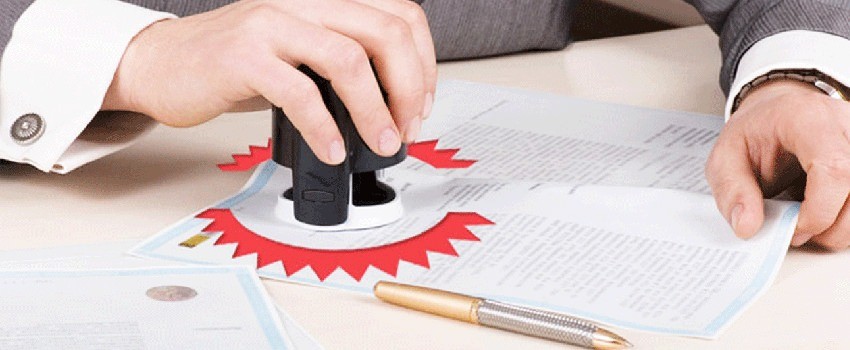 It is quite often you would need to issue a Power of Attorney (POA) in UAE to a friend, colleague or professional such as a lawyer or an accountant, to accomplish certain tasks in your absence.
You may still be inside the UAE or you may have already left the country and wonder how you can grant a legally valid POA so your appointed person can use it without any issues down the road.
This article helps you understand how a Power of Attorney can be issued inside the UAE or from overseas and how the POA attestation process looks like.
How to attest a Power of Attorney inside the UAE?
If you are still inside the UAE and want to issue a POA to use in the UAE itself, then do not worry – it is comparatively a simple task. It involves two steps, as follows:
POA Preparation. As a first step, you would need to get your Power of Attorney drafted. You can do so in typing centres or by hiring a lawyer. Or you can order from POA.ae online, conveniently. In any case, it is highly advisable to understand the powers you are granting before you sign your POA. And most importantly, get the POA drafted by experts who are familiar with UAE laws. This approach will minimize the risk of document rejection from government departments at later stages and will save your time and money.
Notarization – Once your power of attorney has been drafted and handed over to you, you can now visit any notary public office in UAE. Notarization means that a notary public officer certifies the signatures on the power of attorney and put a notarial seal or stamp on it, confirming that the signature is legitimate. Notarization process may differ from Emirate to Emirate. For instance, in Abu Dhabi you need to upload your POA on the judicial department portal and can visit the notary public office for signing only after getting an approval form the department. After notarization, a POA is valid and legal to use across the UAE. You may wonder, if a POA notarized in one Emirate (e.g. in Dubai) can be used in another Emirate (e.g. Abu Dhabi) without any further attestations. They answer is YES; a POA notarized in any Emirate can be freely used across all other Emirates in UAE.
What if I sign a POA inside the UAE but use it outside?
Now it gets little bit complicated.
If the POA is signed in the UAE but shall be used outside the UAE, then it needs to be legalized. This process is also called "a Power of Attorney Legalization" or "A Power of Attorney Attestation".
In addition to the above two steps (i.e. a POA drafting and notarization), a Power of Attorney legalization involves following additional steps:
Authentication – Once your Power of Attorney has been notarized, the next step is to have it authenticated by the UAE Ministry of Foreign Affairs, otherwise known as The Ministry of Foreign Affairs will verify that a POA has been issued in the UAE and certified by a competent notary in the UAE.
Embassy/Consulate Attestation – Following MOFA attestation, a Power of Attorney must be attested by the embassy or consulate of the country where a POA will be used. For instance, if your POA will be used in Egypt, then it must be attested by the Egyptian embassy or consulate in UAE.
Final Attestation – Once your POA has been attested by the embassy or consulate, you must send the original POA to the country where a POA will be used. Once your POA reaches to the country of destination, it should get attested by the Ministry of Foreign Affairs or equivalent authority of the country where you are willing to use. This is where your POA is fully attested and verified. Your document is now ready and legal to use.
This is the process of Power of Attorney attestation adopted by most of the countries, however, it may vary for some countries.
If you wish to issue a Power of Attorney to use in UAE from abroad, you can check out this article on "Step by Step Guide to Prepare a Power of Attorney from Abroad to Use in the UAE".
How POA.ae can help you?
Now you might be asking yourself – What are my options for attesting and legalizing my Power of Attorney in UAE? Well, you have 2 options:
You can do it yourself, or
You can have a specialist to do it for you.
Doing it by yourself is best if you fully understands the process and have enough time and flexibility to execute the steps.
The second option is to turn to a professional who will carry out the attestation of Power of Attorney for you. Our company POA.ae specializes in day-to-day management of Power of Attorney attestation process for clients just like you. We will save you the time and hassle associated with a Power of Attorney attestation, which is often a tedious process.
We provide a reliable chain of custody for your document throughout the entire process and significantly reduce the risk of delays due to errors in the prepared Power of Attorney. Email us or give us a phone call to get started.