Issuing a Power of Attorney in the UAE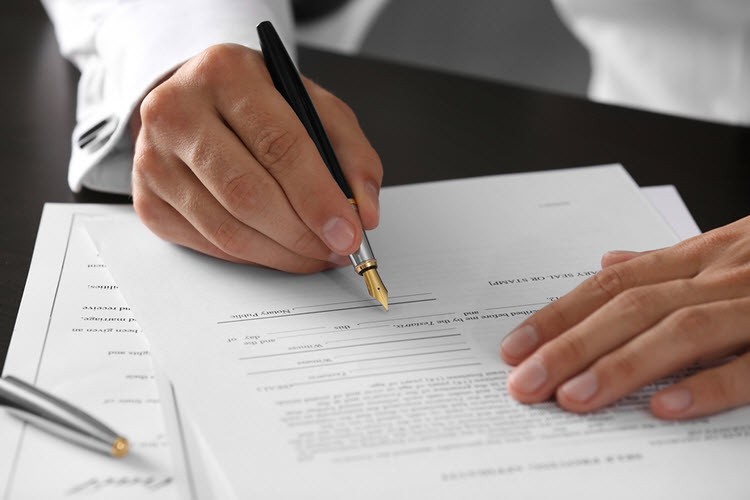 Power of Attorney is a declaration for delegation of authority that allows you to give authorization to another person to act as your attorney-in-fact or agent. In general, any person can be an agent including a family member, a friend, or professionals such as lawyers. The powers that you are delegating should be specified in this Power of Attorney document.
When to have a Power of Attorney?
When you want to authorize your spouse, children or a professional to handle and maintain all your legal and financial affairs on your behalf in your absence.
When you want to authorize your employee/subordinate to handle the financial and managerial affairs of your company in the event that you are absent or away from work.
When you want to authorize your family members or friends to handle your medical and financial affairs in the event that you are seriously ill or physically incapacitated.
When you want to authorize someone to perform certain tasks at a specified time.
What types of Power of Attorneys exist? 
In general, Power of Attorneys can be grouped into a General Power of Attorney and a Special Power of Attorney.
A General Power of Attorney gives your agent(s) broad and unlimited authority over your financial, legal or personal matters.
A Special Power of Attorney allows you to define the powers of your agent within a narrow scope. For example, if you would prefer to have your spouse to manage your personal finance or real estate property or your business partner to manage business affairs, you can choose a Special Power of Attorney format.
Where to get started? 
To prepare a Power of Attorney the first step is to choose an agent, the person who can act on your behalf. It is preferred to appoint an agent from your family, a friend, or a trusted professional, such as a lawyer, doctor or accountant. This person must be at least twenty-one (21) years old. If you would prefer to have multiple co-agents to represent you singly or jointly, or if you would like to name a successor in the event that your primary attorney-in-fact is unable or unwilling to act, you can name them as well.
It is advisable to have a detailed discussion with your agent pertaining to the role and responsibilities they are going to perform as an attorney prior to drafting the Power of Attorney. The duration and limitation of a POA should be comprehensively explained to the attorney, which later aids in smooth performance of the role granted to the attorney and avoid future misunderstandings.
How to notarize a Power of Attorney in the UAE?
In the UAE, a POA is reviewed by the Notary Public and stamped as a legal document after paying the applicable attestation fees. A Power of Attorney must be primarily in Arabic, or with official translation from any other language into Arabic. If a POA is issued outside the UAE but shall be used in the UAE, then such POA should be notarized, translated into English or Arabic and legalized by the UAE Embassy and Department of Foreign Affairs in the UAE, or the POA has to be attested by the respective Consulate/ Embassy in UAE from where the POA was originally issued and then attested by the Department of Foreign Affairs in the UAE.
In general, for a standard personal POA, following documents are required to be carried along at the time of notarization of a Power of Attorney before a Notary Public in UAE:
Original passport (+ 1 copy) of the Principal
Three copies of the POA to be notarized
Original Emirates ID (+ 1 copy) of the Principal (applicable for UAE residents)
If a Power of Attorney is for a real estate or for or on behalf of a company, then it is mandatory to present the ownership documents of the property and/or incorporation documents of the company before the Notary Public.
How to revoke a Power of Attorney or replace your agent? 
You can cancel or revoke a signed Power of Attorney at any time, regardless of any reason or purpose. The revocation should be made in writing using a Revocation of Power of Attorney declaration, and it must be intimated to your attorney-in-fact. A POA Revocation form has to be signed before the Notary Public and you can opt to notify the agent through the bailiff of the Notary Public or you can notify your agent through a registered mail.
When changing the content of your Power of Attorney, it is important to revoke the previous one and issue a new Power of Attorney, as the previous may still be considered valid unless it is explicitly revoked in writing.
In case the principal passes away, then the Power of Attorney will no longer be valid and other estate planning documents, such as a  Will and Testament, take precedence.
Disclaimer: The content on this page is for general information purposes only and does not constitute as legal advice nor should it be used as a basis for any specific action or decision. Nothing on this page or website is to be considered as rendering of legal advice or legal services for any specific matter.