Importance Of POA In Managing Real Estate Planning!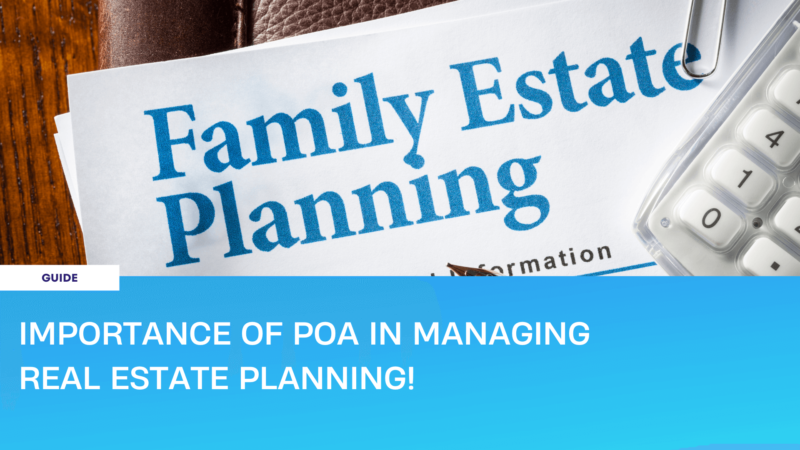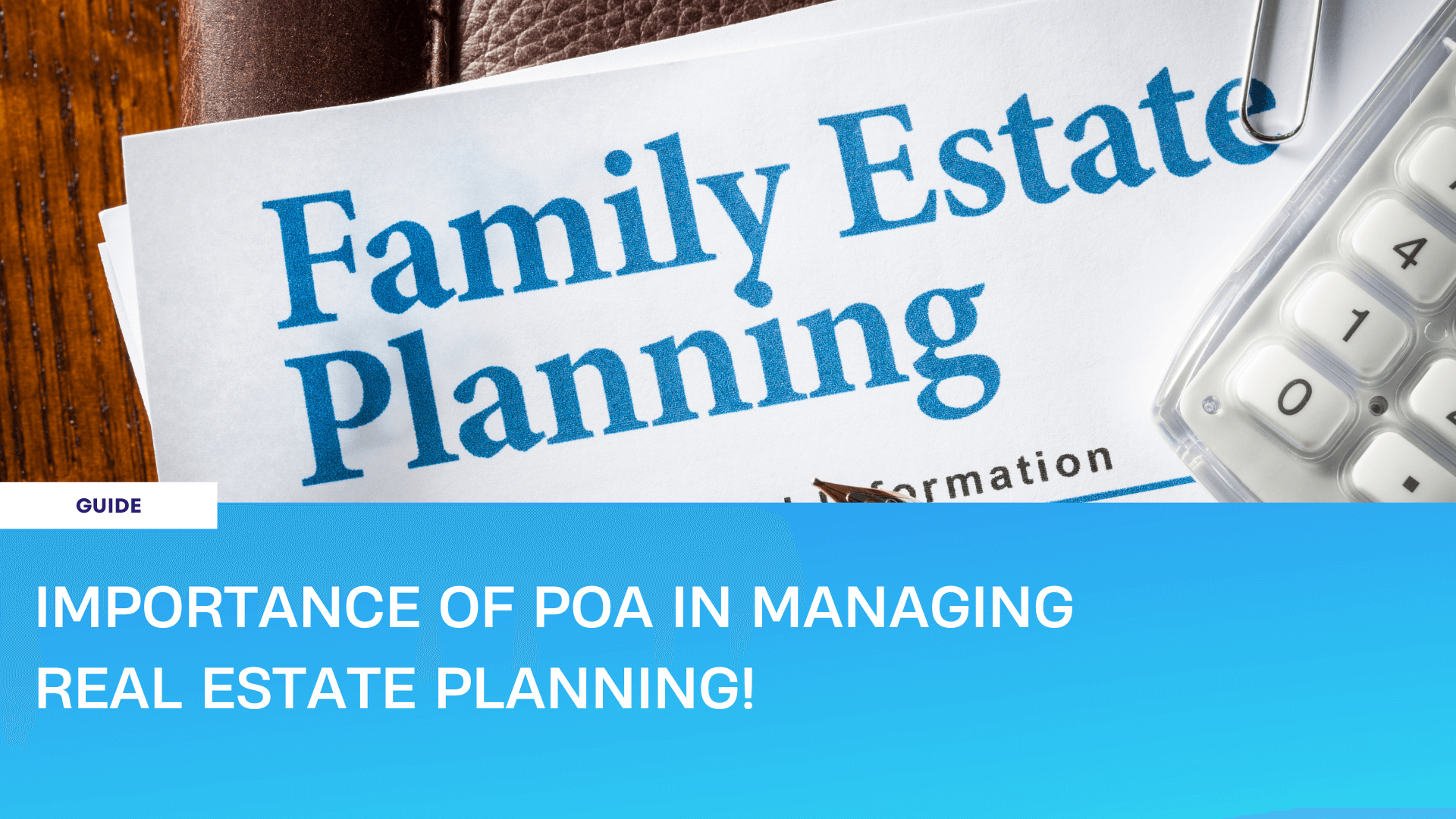 Most people commonly consider preparing a will to do estate planning because with the wills they can authorize a person to receive the property after death. A will is a legal document that ensures that your property will pass to an individual according to your wish after death. But if you also want to do estate planning while you are alive, then you can make a power of attorney for a property in the name of a person whom you want to manage your real estate on your behalf. A power of attorney is the grant of rights from one person to another so you can make it a legal document to give responsibility to someone trustable to handle your legal property transactions.
A power of attorney is a simple legal document that authorizes someone to manage your real estate transactions on behalf of you, such as making rent agreements with tenants, collecting rent, renovating the property, and maintaining, etc. You can make power of attorney for your property due for many reasons for instance if you want to go out of town and are unable to sign the required documents for legal transactions, if you are unable to take care of your property due to illness or any other reasons, or if you are living far away from your property and unable to manage time to take care of your property.
In the case of real estate power of attorney, the person giving POA is called the principal, and the person receiving it is known as the agent. The receiver of a power of attorney will become authorized to take care of the financial matters related to the principal's property and also make important decisions about the property. You can also permit a reliable person to buy or sell your real estate by passing on a power of attorney for the property. You can authorize a close friend or relative to deal with buying & selling your property and manage the finances as well.
A power of attorney is effortless to make, and you can make it legal by attesting from the notary. You can also mention particular clauses in the POA to reserve your rights regarding property and also keep one copy along with you in safe custody. With the help of power of attorney, you can also choose a real estate agent or a company to authorize legal procedures relating to your property.
For preserving your rights in the property, you can also limit the period for your property POA. For example, if you are going on vacation for a month, then you can make a power of attorney for this period and handover to the person to whom you want to make the agent. You can also make use of POA for the limited time period when you are not able to handle some matters due to other commitments or due to an emergency.
Disclaimer: The content on this page is for general information purposes only and does not constitute legal advice nor should it be used as a basis for any specific action or decision. Nothing on this page is to be considered as creating a lawyer-client relationship or as rendering legal advice or legal services for any specific matter. Users of this website are advised to seek specific legal advice from their lawyer or legal counsel regarding any specific legal issues.