Guide to Purchasing a Property in Dubai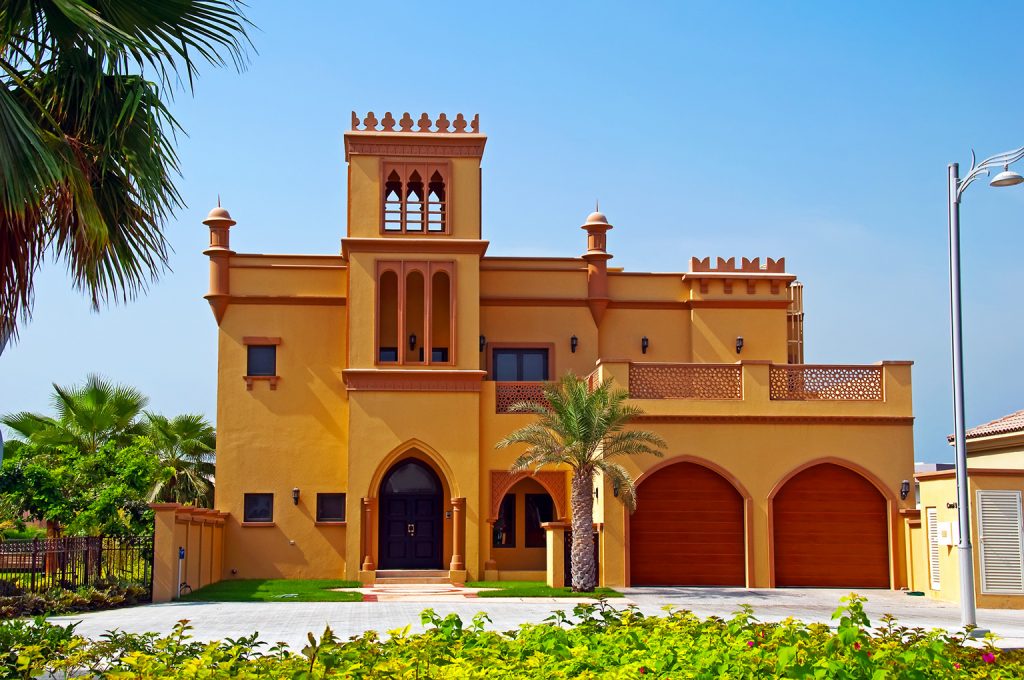 Are you planning to buy a property in Dubai and not sure where to start and how to process?! In this Article we will answer to some of the most frequent questions people ask before or during property acquisition in Dubai.
Can I buy a property in Dubai as a foreigner?
Yes, as a foreigner, you can buy a real estate in Dubai, however, only in the freehold areas. The free-hold areas are designated zones where non-UAE and non-GCC nationals can own a home in the Emirate. Such areas are mostly populated by expats and include some of the most attractive areas in Dubai including Dubai Marina, Jumeirah Beach Residence, Jumeirah Lakes Towers, Palm Jumeirah, Emirates Hills, Downtown, Business Bay, Motor City, Sports City, and many others.
Do I have to be a resident in UAE to buy a property?
No. You do not have to be a resident in UAE to buy a property. Nevertheless, if you own a property in Dubai worth at least AED 1 mln or more, you can apply for a residency permit.
What steps do I need to follow?
The process of purchasing a property is quite straightforward and streamlined, especially, if you are a cash buyer. Usually, following steps are involved in the process of buying a real estate.
Finding your property. You can search for and find your property online on several websites such as dubizzle.com or www.propertyfinder.ae or through real estate brokers. Even if you find your real estate through online, the chances of dealing with real estate agents are high, as many properties are advertised by agents. Make sure to deal only with real estate agents that are licensed by the Dubai Real Estate Regulatory Agency (RERA).
Negotiating the terms of a sale and purchase agreement. Once you've selected the right property, then you can make an offer and negotiate the terms of the sale and purchase with the seller. This is normally done (but not necessarily) with the help of a real estate broker or a lawyer.
Signing a sale and purchase agreement. Once you agreed the terms of the sale and purchase with a seller, you will need to sign the agreement of sale, also known as Memorandum of Understanding (MOU). There is a standard MOU format of the Dubai Land Department (DLD) called Contract Form "F" and is available on the website of the Dubai Land Department. As per the standard practice in Dubai, a buyer pays a 10% of purchase price to the real estate agency or a neutral law firm facilitating upon signing the MOU to book the unit. Conduct necessary due diligence on the property and all involved parties before signing the MOU and making any payment.
Applying for a developer's No Objection Certificate (NOC). Next, the buyer and the seller has to visit the office of the developer (for example, Emaar or DAMAC Properties) to apply for and get a Developer's NOC. The NOC states that the developer has no objection for transferring the ownership of the property to a buyer. The Developer can issue NOC only after ensuring that there are no outstanding fees payable to the developer or property management company. Therefore, before visiting a developer's office, the seller has to clear all outstanding payments and get clearance letter from the property management company. Bear in mind that a developer or a property management company may ask the buyer to pay for service charges for the next quarter or two before issuing the NOC.
Transfer of ownership. Once the NOC is obtained, both the buyer and the seller, or their legal representatives, holding a valid Power of Attorney, must go to one of the Registration Trustee offices of the Dubai Land Department (DLD) to effect the transfer of title. DLD requires you to make a payment of the property price in the form of a manager's cheque/pay order, which has to be presented and handed over to the seller at the time of transfer at DLD. Once the transfer is done, DLD issues a new title deed.
The outlined steps above vary if the property is mortgaged or if you are buying a home on mortgage.
How much will it cost?
While the property purchase price varies based on various facts (e.g. location, size, developer etc.), the outlined below are the key costs involved in any property purchase, in addition to a purchase price.
DLD Transfer fee: 4% of the property sale price;
Registration Trustee fee:  AED 4,000 for transactions over Dh500,000, and AED 2,000 for those below this amount;
Administrative fees: AED 580;
The broker's commission (if any): usually 2% of the purchase price, which can vary based on the agreement between the parties;
You may also have to refund the seller for the prorated share of the services charges that were prepaid by the seller (if any). In addition, you should also consider costs for transferring utilities under your name.
Will I need to appoint a Power of Attorney to buy a property in Dubai?
Strictly speaking, no, you may not require appointing a Power of Attorney, especially if you reside in Dubai. However, it is worth noting that although it is not a complicated transaction, the process can become rather lengthy and could take up to one month to complete it. It should also be remembered that both the buyer and the seller (or their legal representatives through a POA) will need to be present in person during two activities as minimum: to obtain a No Objection Certificate from a developer, and to complete the transfer of title in the Dubai Land Department. So, if the buyer or the seller are not able to attend these activities to complete the transfer, it is advisable to appoint a Power of Attorney to represent their interests before the relevant authorities, or to handle the whole process on their behalf in their absence.
POA.ae is the first dedicated Power of Attorney firm in the United Arab Emirates and offers full range of related services, including POA drafting, translation and representation services. To order your POA today, please place an online order or get in touch with us on +971 55 886 4969 or +971 4 45 58 783 or email at contact@poa.ae.
Disclaimer: The content on this page is for general information purposes only and does not constitute as legal advice nor should it be used as a basis for any specific action or decision. Nothing on this page is to be considered as creating a lawyer-client relationship or as rendering of legal advice for any specific matter. Users of this website are advised to seek specific legal advice by contacting members of POA.ae (or their own legal counsel) regarding any specific legal issues.